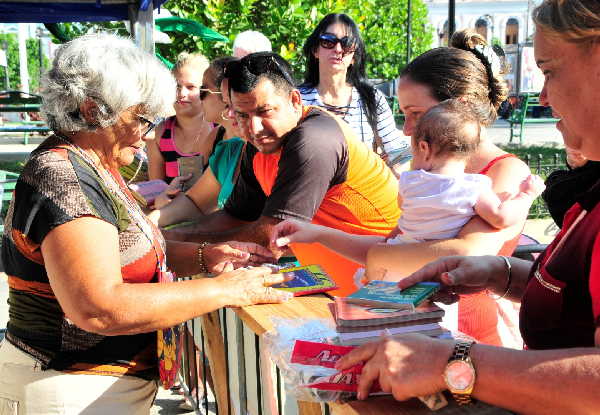 The central Cuban province of Sancti Spiritus welcomes today the 27th International Book Fair, which proposes more than 500 new titles and an extensive program of presentations, lectures and panels
This Tuesday night, Casa de las Américas 2017 Prize winner Yanetsy Pino Reina, officially inaugurated the five-days event, for which nearly 100 thousand copies have already been announced, especially texts dedicated to children and youth's literature, the most demanded by the population.
According to Duniesky Contreras Madrigal, director of the Provincial Center of Book and Literature, although the major activities will take place in the Serafin Sanchez Park, the boulevard and the nearby centers, the intention is to also extend the fair to other institutions further away from this traditional circuit.
As part of the book event, the Sendero de Luz (Path of Light) Award will be presented to the most widely read writer, while the winners of the International Love Letters Contest will be announced.
Taken from ACN and translated by Escambray.