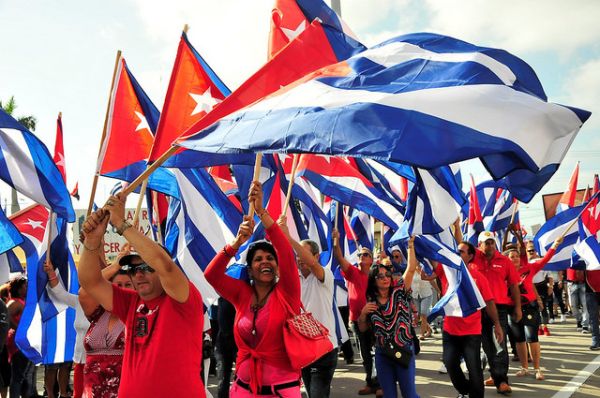 The May Day parade will be started at 7:30 a.m. in the eight municipalities of this central Cuban territory
Thousands of people from Sancti Spiritus will take to the streets on May Day to express their support for the Homeland, Raúl, the Revolution and to manifest their commitment to continue with the legacy left by our historic leader, comrade Fidel, an inheritance that will be perpetuated from generation to generation.
Prior to the start of the parade, a statement will be heard by the undefeated Commander in Chief Fidel Castro dedicated to the workers, and then Mercy Rodríguez Crespo, general secretary of the Workers' Trade Union (CTC) in the territory.
The Health Workers Trade Union will be the first to exhibit the conquests achieved in this sector such as the infant mortality rate of 2.0 per 1,000 live births, the lowest reported in the country at the end of 2017.
On the eve of the commemoration, the people will be participating in different agricultural activities while, according to local CTC authorities, 27 houses (petrocasas) will be constructed in Yaguajay for those affected by Hurricane Irma last September.
May Day celebration will be closed here with a huge festivity with special offers for children and youth.