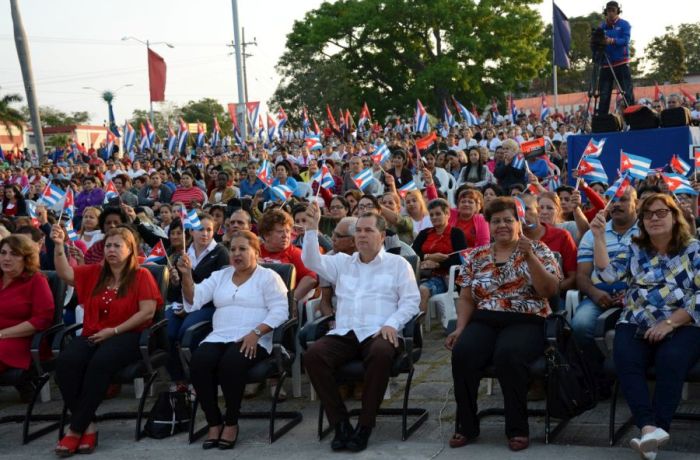 The national ceremony to commemorate the International Women's Day in Cuba was held this morning at the Major General Serafin Sanchez Valdivia Revolution Square of Sancti Spiritus
The event was presided over by Teresa Amarelle Boué, member of the Political Bureau of the Party and general secretary of the Federation of Cuban Women; Olga Lidia Tapia Iglesias, member of the Secretariat of the Central Committee of the Party; Justice Minister María Esther Reus, and the major Party and governmental leaders of the territory.
This central Cuban province was distinguished for the positive results attained in most fields, so there are plenty of reasons to celebrate, as a family and with the working people.
According to Belquis Díaz Jiménez, secretary general of the Federation of Cuban Women (FMC) in Sancti Spiritus, the recognition translates into commitment, into better performance in work place, school or home, in order to continue participating in the development of this province.
Late Wednesday, added the FMC general secretary, several new facilities were inaugurated such as new commercial centers, children's recreation areas and the Mural de la Patria (Mural of the Homeland), on Carretera Central and Avenida de Los Mártires.
(Photos: Vicente Brito / Escambray)