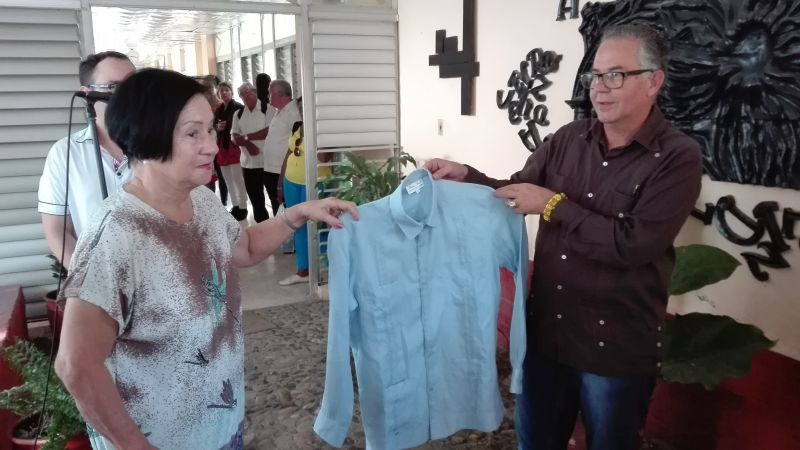 The Casa de la Guayabera of Sancti Spiritus was honored to receive a shirt that belonged to outstanding Cuban writer and director of radio programs, Alberto Luberta, also winner of the National Humor Award for his lifetime work.
The blue long-sleeves guayabera shirt was donated by Luberta's widow, Caridad Martínez González, just one year after the death of the creator of the humorous radio program Alegrías de sobremesa, on the air for more than five decades and one of the most popular in the island.
"He always wanted to donate one of his guayaberas to Sancti Spíritus, but this one was chosen because it was the gift given to him on his 85th birthday by Army General Raul Castro Ruz. He only wore it on that occasion and it is now that I'm fulfilling his wish", she said.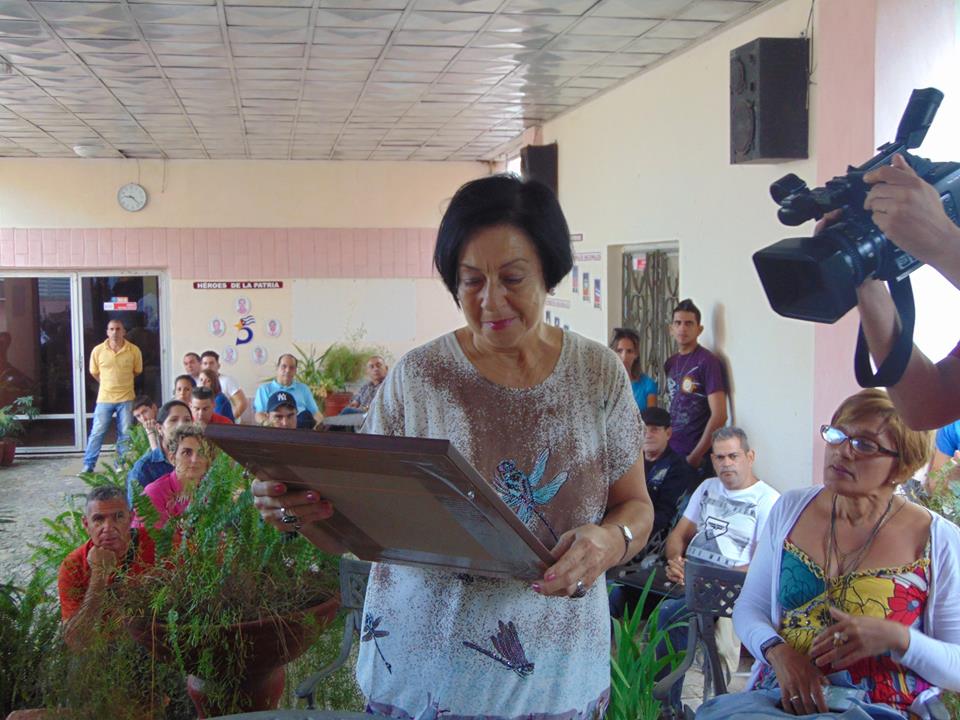 During the ceremony, the Provincial Committee of the Union of Writers and Artists of Cuba (Uneac) in Sancti Spíritus granted the Canto de Ciudad Award to Martínez González for her commitment to dramatized programs, and the training of several generations of radio directors.
Carlo Figueroa, manager of the Casa de la Guayabera, said that the donation of the shirt took place in a radio station because both Caridad and Luberta are always present in those scenarios.