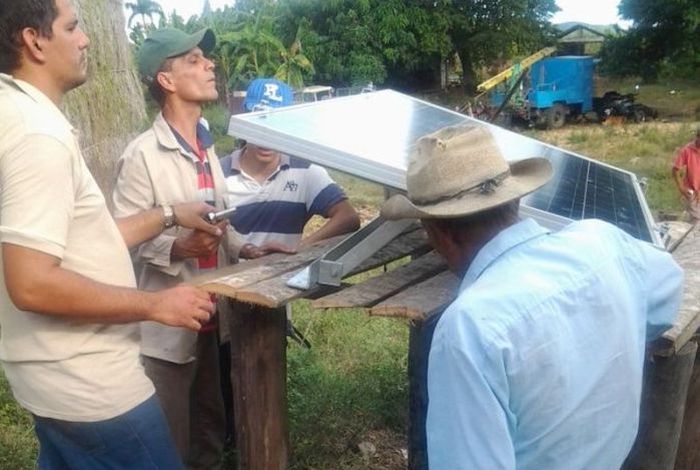 Some 552 homes located in isolated areas of Sancti Spiritus will be provided this year with independent photovoltaic panels, as part of a program based on the use of renewable energy.
According to Reinier Hernández, renewable energy expert at the local Electric Company, the installation of the photovoltaic modules planned for 2018 will allow for the complete electrification of the territory. That is why the project is so important.
The first stage of the plan will cover the most remote regions under the Plan Turquino Program in the  municipalities of Fomento and Trinidad, added Hernández.
The expert explained that those areas had not been electrified due to the impossibility of connecting them to the national power system. The installation of the units —valued at about 2 000 dollars each— is free of charge, while the monthly consumption for each house is only 10 Cuban pesos.
The program will be later on extended to the rest of the province, with the installation of 180 solar panels in March and 232 in April.
With infomation from PL en español.