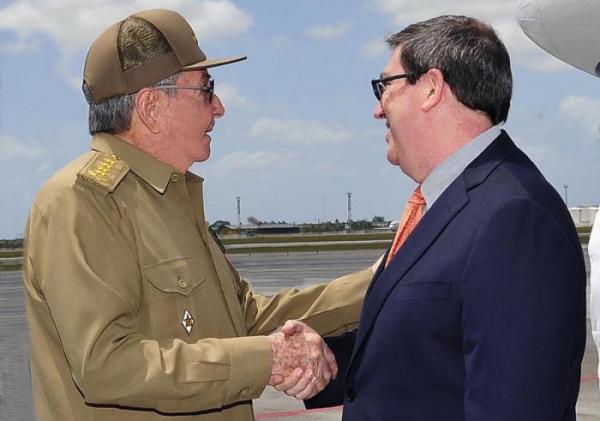 The Cuban President recognized the strong position maintained by the members of the Cuban delegation in defense of the Revolution
With congratulations and a firm handshake, Cuban President Raúl Castro Ruz received members of the island's delegation who attended the 8th Summit of the Americas and its parallel forums, and recognized the strong position they maintained in defense of the Revolution.
Standing at the foot of the plane's stairs, at José Martí International Airport, the Army General greeted each one —diplomats, youth, deputies, and representatives of civil society and the media, who waving Cuban flags as they arrived yesterday afternoon, from Lima, Peru.
Joining Raúl for the moving moment were Esteban Lazo Hernández, president of the National Assembly of People's Power; Miguel Díaz-Canel Bermúdez, first vice president of the Councils of State and Ministers; José Ramón Machado Ventura, second secretary of the Communist Party of Cuba Central Committee; and Marcelino Medina González, first deputy minister of Foreign Affairs.