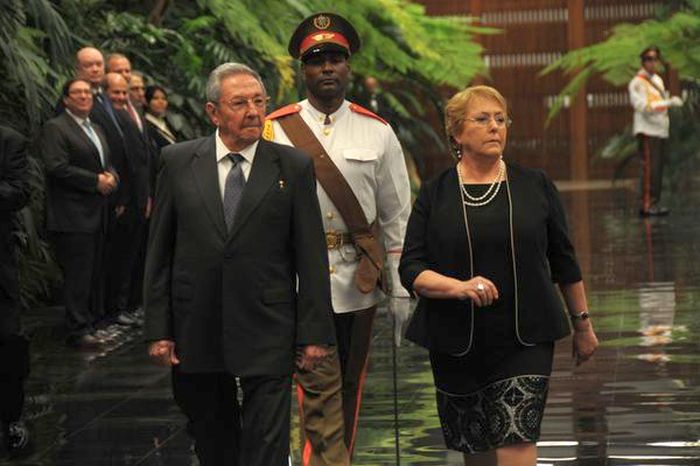 Cuba President Raúl Castro Ruz, received on Monday the President of the Republic of Chile, Michelle Bachelet Jeria, who is on an official visit to our country
During their meeting, the two leaders held a fraternal conversation confirming the positive state of bilateral relations and the need to strengthen commercial ties, as well as cooperation and investment. They likewise discussed the regional and international situations, and the challenge of Latin American and Caribbean integration.
Accompanying the distinguished guest was Minister of Economy, Promotion, and Tourism Jorge Rodríguez, and other members of the official delegation.
Also present on the Cuban side were Foreign Minister Bruno Rodríguez Parrilla and Rodrigo Malmierca Díaz, minister of Foreign Trade and Investment.