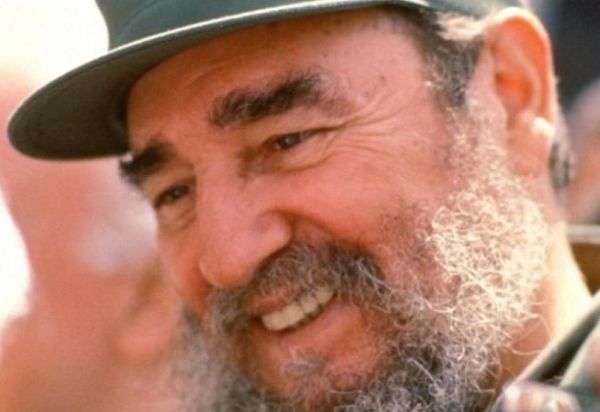 This year Cuba commemorates the second anniversary of the death of the eternal Commander in Chief of the Revolution, Fidel Castro Ruz
Two beautiful bouquets of flowers dedicated to Fidel, by the First Secretary of the Central Committee of the Party, Army General Raúl Castro Ruz, and the President of the Councils of State and
Ministers, Miguel Díaz-Canel Bermúdez, were laid before the rock monument that treasures his ashes in the patrimonial cemetery of Santa Ifigenia, in Santiago de Cuba, on the occasion of the second anniversary of his death.
The members of the Central Committee, Lázaro Expósito Canto and Beatriz Johnson Urrutia, first secretary of the Party in the province, and vice-president of the Council of State and president of the government in the territory, respectively, were in charge of the tribute charged with love, respect and admiration, which was also paid by hundreds of Santiago people, Cubans from all over and foreign friends.
Always very visited, the altar of the homeland that next to the monolith of the Historical Leader of the Revolution also houses the funeral monuments of Martí, Céspedes and Mariana Grajales, dawned this Sunday much fuller, because without the sun still having dawned, there were already young people in it who at night had evoked the legacy of Fidel, before the walls of the
former Moncada barracks.
Also among the first were the 38 workers of the Wilfredo Peña Horticultural Company of Holguín, on behalf of whom Filiberto Piñero Sarmiento said they had come two months after the death of the Commander and in the first year, since the entity has the commitment to return with their plans completed on each anniversary of the greatest man in history.
Fabio and Alejandra, "because he is an example, we admire him and it is difficult to say everything he represents for the world," she said with tears in her eyes, who had been in Cuba on another occasion "when happily he was still alive.
On the other hand, with a Ché Guevara flag in her hands, a group of students from the No.1 School of Medicine from this city arrived. According to Mónica Oliva Pascual, they belong to the FEU project "Guevariana Brigade," and they could not let this day pass, because the collective that follows the ideas of Ché is equally faithful to those of Fidel.