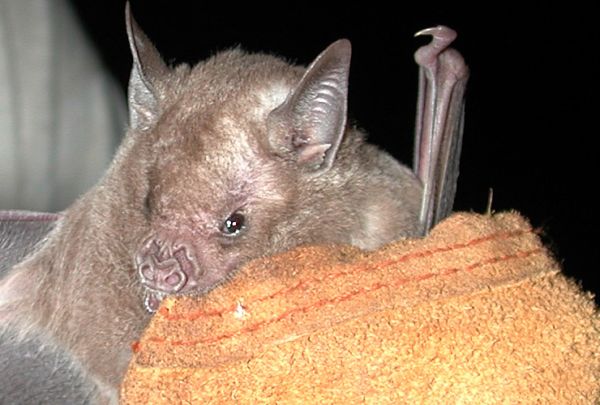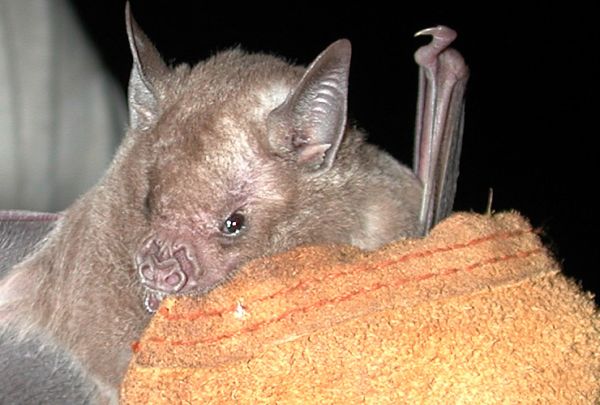 Speleologists and researchers from the SAMÁ Group of Sancti Spíritus discovered very rare species of bats in the mountainous region of Trinidad
Members of the SAMÁ Group in Sancti Spiritus, central Cuba, recently completed a study that reveals the presence of very rare species of bats around the Pico San Juan Ecological Reserve, in the Guamuhaya Mountain Range
In a statement to Escambray, the director of the local Museum of Natural History, MSc Abel Hernández Muñoz, said that researches have been going on for 16 years now in scenarios of western and the east-western Cuba with a view to sample the species that make up this faunal group in high mountain regions.
According to the expert, there are ten species of Chiroptera in the area, including the Nyctinomus laticaudatus and the Phyllops falcatus. The first one is quite rare and has only been observed in certain explorations made in the highest and therefore coldest points of the Reserve (Sierra de los Cimarrones and Pico San Juan), while the second is an endemic species that lives in the forests, with a lower frequency of appearance in the samplings.
For its part, the most abundant of those found was the Artibeus jamaicensis, also known as fruit bat, which comes from Central and South America. The cave system and its environment were favorable for the conservation of the bats' biodiversity in the context of the natural landscapes of the Pico San Juan Ecological Reserve, added the researcher.
These conditions allowed for the first systematic and rigorous chiropterological survey ever made about the bat fauna of this region, also known as La Cuca.
"In many Caribbean islands, —Hernández Muñoz said—, bats represent the only native mammals. In Cuba there are 26 living species, as recorded in the publication Los murciélagos de Cuba (The bats of Cuba), by prominent scientist Gilberto Silva Taboada, of which 10 are located in this region".
The recently concluded studies are part of an ambitious research that paves the way for a new publication on the subject while suggesting that the investigations are extended to eastern Cuba, where the island's highest mountains are found.