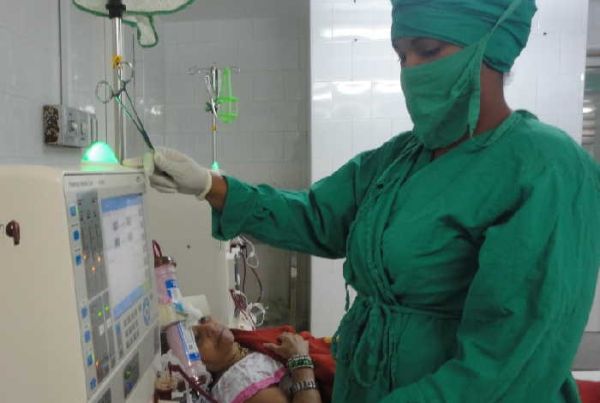 The extraction of organs and tissues performed in the Camilo Cienfuegos Provincial General Hospital has benefitted not only patients from Sancti Spiritus
That man never knew from whom he got the kidney that prevented him from being connected to a hemodialysis machine three times a week. And neither that young man's relatives —who despite the suffering for his death decided to agree to the donation of his kidneys— never knew who would be benefitted later on.
Situations like this take place in the Camilo Cienfuegos Provincial General Hospital. The program of donation and transplantation of organs, tissues and cells —started in this institution in 1990 and available as a hospital department since 2014— has benefitted people from this territory and beyond.
Dr. Yamelis Medinilla Fernández, coordinator of the service, told Escambray that the program has been consolidating in the province. This year ten kidneys were received while about a dozen patients donated their corneas.
"In our hospital, we only perform the extraction of the organs which are then sent to the regional transplant center located in the nearby city of Santa Clara. In the case of the tissues —the corneas—, they are removed and transplanted here, and to date eight patients have benefitfed from the procedure. Most of the extracted organs are suitable for transplants", Dr. Medinilla pointed out.
According to her, the sensitization of the families has been a significant advancement since most of them have agreed to donate their relatives' organs. Although in Cuba transplants from living donors are now possible, there is still no agile response on the part of the family in this respect.
In 2015 the Ministry of Public Health issued in the Official Gazette of the Republic of Cuba resolutions expanding the possibility of donations from the first to the fourth degree of consanguinity, to spouses, stepchildren …, yet people do not use this possibility very much.