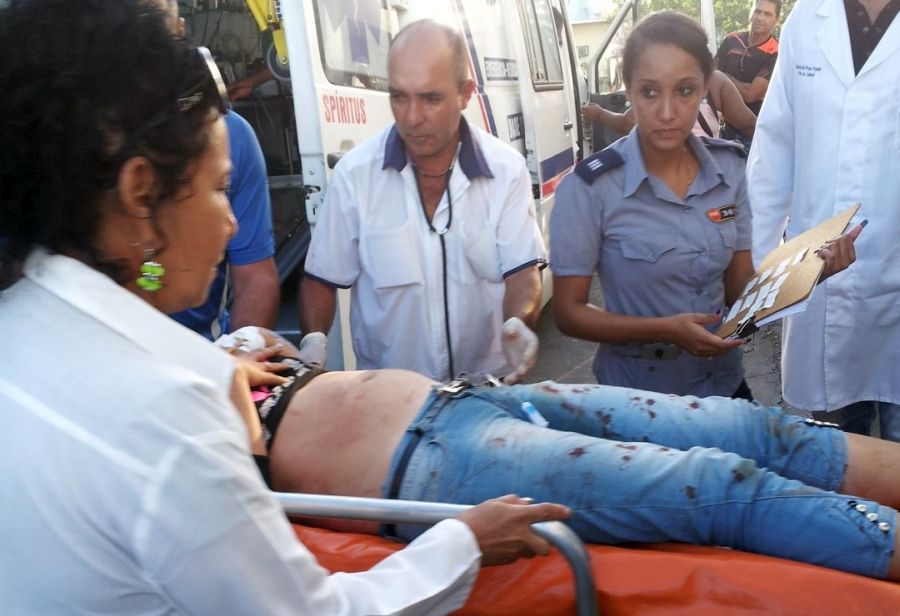 One person was killed and 14 injured in a car accident that took place Thursday afternoon when a truck overturned on the road that connects the city of Sancti Spíritus with the town of Guasimal.
The injured people, 11 adults and three children, are receiving medical attention in the Camilo Cienfuegos Provincial Hospital and the Jose Martí Pediatric Hospital of Sancti Spiritus.
According to a statement made by local health authorities, the deceased is a 42-year-old woman named Aramís Macías Rodríguez, and three adults have been reported as seriously injured; they are Michel Linares Lago, Ilén García Olazábal and Ismaray Álvarez Sánchez.
José Ramón Monteagudo Ruiz, member of the Central Committee and first secretary of the Party in the province, and Teresita Romero Rodríguez, president of the Provincial Assembly of People's Power, visited the injured in the health institutions and were interested in the medical care provided to them.
The causes of the accident are currently under investigation.