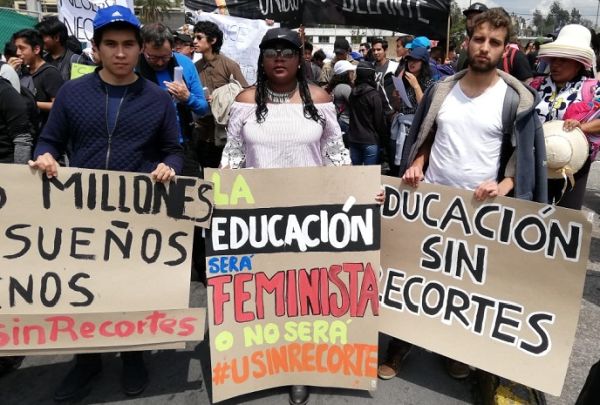 A survey by the pollster Perfiles de Opinion showed that most Ecuadorans disapprove the performance by President Lenin Moreno and Vice-president Maria Alejandra Vicuña
According to the survey, carried out among 910 people from the cities of Quito, Guayaquil and Cuenca, 43.80 percent of those polled considered the work by the head of State to be bad, while 14.89 percent rated it as very bad, for a total of 58.69 percent.
The survey also revealed that 38.28 percent of respondents described the president's work as good, 2.0 percent very good, for a 40.28, and 1.2 decided not to respond.
The data of the survey are not very promising for Vice-president Vicuña, who the day before was released from her duties by the Head of State to face an investigation 'without interference' on her for the alleged crime of concussion, while she was a legislator in 2011 and 2012.
Vicuña's performance was regarded as bad by 49.75 percent of those surveyed, and 20.25 percent said it was very bad, for a total of 70 percent.
The approval of her management reached 28.43 percent and 1.56 considered that it was very good.
The survey was conducted from November 17 to 21.