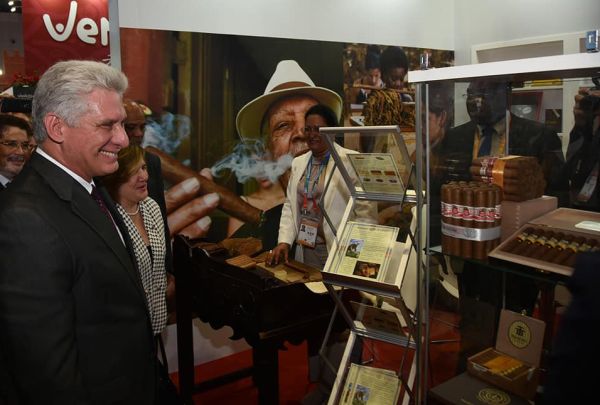 Upon arrival in China, the Cuban president was invited to visit the headquarters of the International Exposition of Imports underway in Shanghai

Miguel Diaz-Canel, president of the Councils of State and Ministers of Cuba, began an official visit to the People's
Republic of China, which had as its first stop the municipality of Shanghai, headquarters of the International Exposition of Imports.
At Hongqiao airport, the Cuban president was received by Foreign Minister Bruno Rodriguez, the Chinese vice-chancellor, Qin Gang; the ambassador of the island in Shangai, Miguel Angel Ramirez, the Chinese ambassador in Havana, Chen Xi, and the vice mayor of the town, Chen Qun, reports the Twitter
profile of the Ministry of Foreign Affairs of Cuba.
Díaz-Canel toured several of the pavilions of the trade fair, including the Cuban one, which exhibits leading exportable goods and services such as honey, tobacco, rum and coffee, but also disseminates its potential in fields such as energy, mines, medical services, telecommunications technologies and biotechnology, reported Prensa Latina.
In statements to the press, the Cuban President highlighted the presence of biotechnological and pharmaceutical products, an area in which we have an important development, as a result of a new conception of scientific pole that takes science as a productive force in a closed cycle process.
During his participation in the Exposition, the Cuban president met with officials who organize the event, in which more than 130 countries and regions and around 3000 companies from all over the world participate and visited the pavilions of Venezuela, Bolivia, El Salvador, Russia and China.
As part of his agenda in the Asian giant, Diaz-Canel also visited the Zhangjian Technology Park, which specializes in software research, semiconductors and information technology.
During his stay in the nation, his first as head of state, he will meet with China's President Xi Jinping and high-level leaders from the state and parliament.
Diaz-Canel arrived in Shanghai from the Democratic People's Republic of North Korea, where he met with its top leader, Kim Jong Un, whom he thanked for his invariable condemnation of the blockade, a cruel and unjust policy that also suffers the Korean people for the sanctions against his government.
In his Twitter account, the Cuban leader also wrote: "To the nation that today bids us farewell, after giving us a warm and unforgettable welcome, we are united by strong ties, born of the legendary friendship between our historical leaders, Fidel Castro and Kim Il Sung.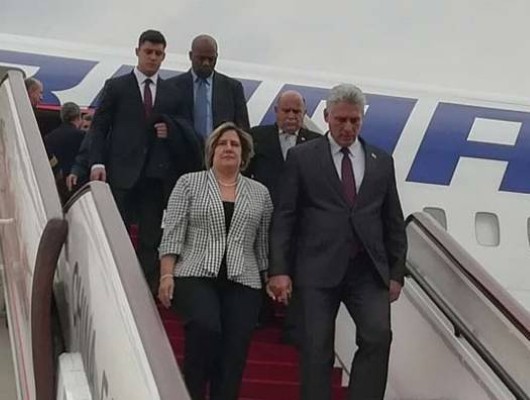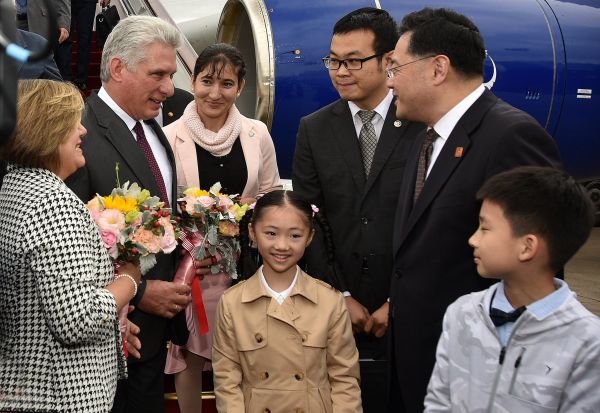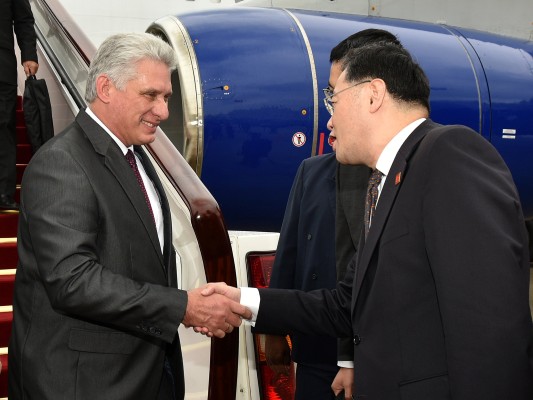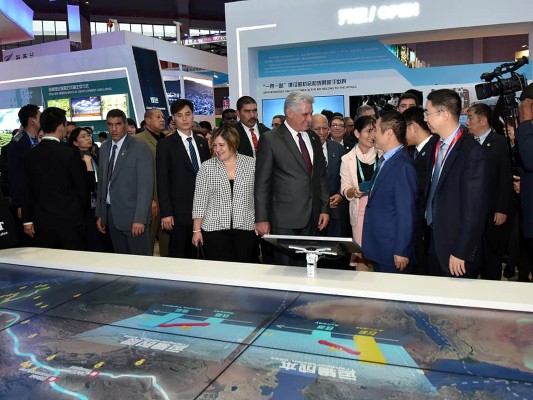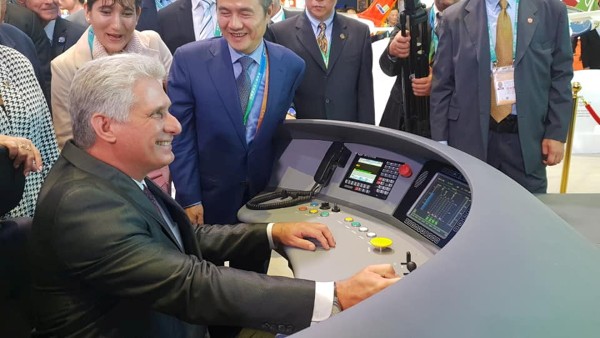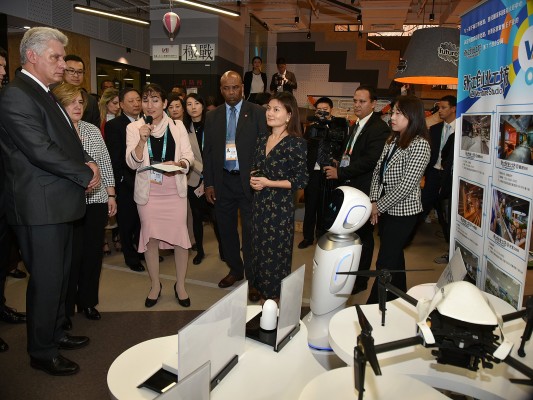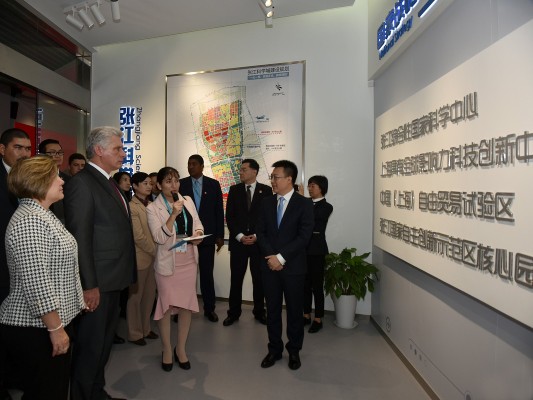 (Photos: Estudio Revolución)