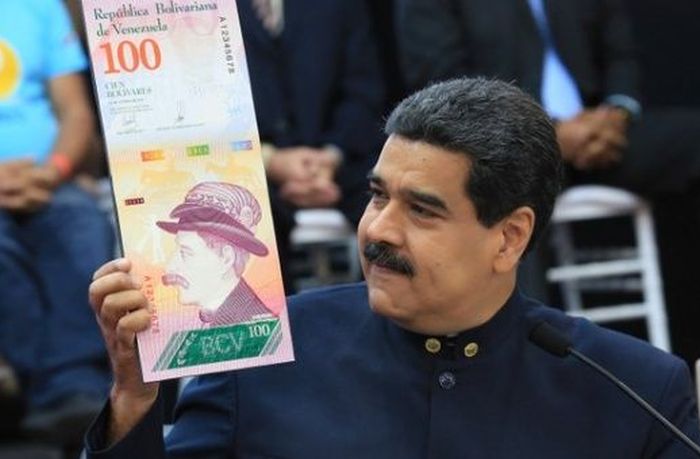 A series of new monetary measures are being launched in Venezuela, including allowing citizens and companies to buy Petros on the official webpage
Riding on the interest in Venezuela's fledgling state-backed cryptocurrency, President Nicolas Maduro has highlighted the new investment interests lured through the Petro while simultaneously announcing a significant reform to the country's circulating currency.
"We are writing a new page of the economic and financial history of Venezuela and parts of the world," Maduro said Thursday in a press conference at Miraflores Presidential Palace presenting the Petro's achievements.
"Venezuela needs to consolidate and pave alternative ways in order to improve the economic situation."
Maduro said the country had received 200,927 offers of Petro purchases from individuals and companies from 133 countries, including Colombia, Spain, the United States, Mexico, Argentina, Peru, Turkey, Germany, Brazil, and Russia.
With over US$5 billion sold during the presale, the president also thanked Russian firm Nem, which provided logistics and ensured "the highest standards of security and quality" for Petro operations, adding that the cryptocurrency "is the best investment and the most secure you can make in Venezuela."
Maduro also announced that new bills will be put into circulation, slashing the denominations: "I have decided to remove three zeros from the currency," he said, highlighting a new 50 bolivar bill to replace the 50,000 bolivar notes put into circulation last year.
A series of new monetary measures is also being launched, including allowing citizens and companies to buy Petros on the official webpage, using four convertible currencies in the world, as well as Bitcoin, Ethereum and Xem.
The Petro will also be used for the purchase of real estate, while state institutions will immediately open the Petro wallet and use the cryptocurrency for operations and exports.
Private firms who export abroad will be able to pay their taxes (20 percent of their profits) and debts in Petros.
"We will start auditing the blockchains and review all the national and international requests and the legalization of money exchange bureaus so they can operate legally," Maduro said.
On Monday, U.S. President Donald Trump signed a decree applying sanctions to the use and trade of Petros as part of Washington's continued efforts to pressure Caracas by punishing the economy.