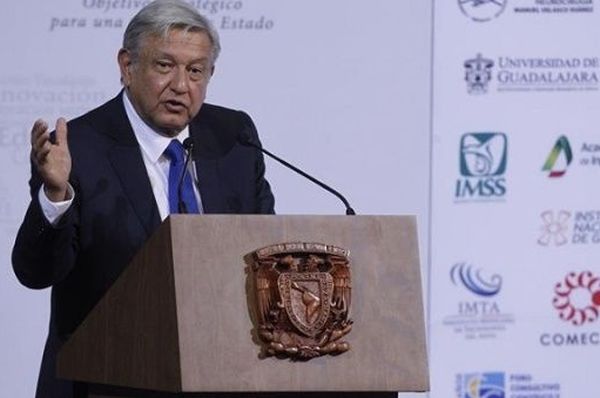 The Mexican President-elect also offered to increase the number of state-sponsored scholarships
President-elect Andres Manuel Lopez Obrador (AMLO) will investigate a budget increase for Mexico's science and technology, the future head of state said Wednesday.
"In the best case scenario, we can guarantee that the contribution in the budget for science and technology will increase," said AMLO, adding that per the worst case scenario, the research funds would not fall victim to inflation.
"That's the commitment I can make going forward and we will try to increase it in real terms, that's my plan," the president added, offering to increase the number of state-sponsored scholarships.
A list of proposals was presented to the state head by the Autonomous University of Mexico (UNAM) directors requesting the budget be steadily increased by almost 5 percent arguing that, without the necessary funds, Mexico would fall behind in health, communication, and innovation developments and clean energy initiatives.
Enrique Graue, the rector of UNAM, explained, "Investment has been scant and uncertain, and as long as it is, the country will not be able to aspire to better development and competitiveness. Those of us who gather here propose a short, medium and long-term course of action for the better development of science, technology and innovation in our nation."
UNAM also proposed introducing a national science system which the National Council of Science and Technology (Conacyt) would oversee. However, some 60 percent of the public sector, and an additional 40 percent of the private sector, would be required to fund the initiative.
Though the president-elect refrained from commenting on the latter during his meeting with university heads, he did say that the duties of the Coordination of Science and Technology of the Presidency would be transferred to Conacyt and the coordinator position would be dissolved.