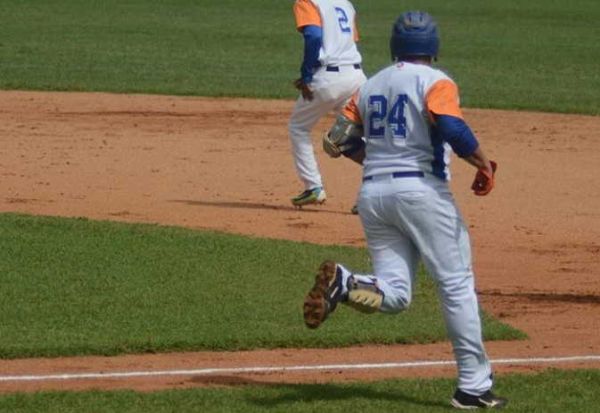 According to Frederich Cepeda as long as there is work for him in the baseball area, he will be ready to take it over

With the joy of seeing his team classified to the second phase of the National Baseball Series (SNB), Frederich Cepeda told ACN that despite he's had exhausting years he feels good to move on with the Roosters.
As long as there is work for me in the baseball area I will be ready to take it over, said the Olympic and world champion.
The best batter of the World Classics also commented that it will always be difficult to predict the teams that will make it to the second stage, the competition is very hard with this two-phase format.
The first objective has already been fulfilled, to be among the six that will continue in competition, now it is time to ask for good reinforcements, he added.
Cepeda stressed that the mentality of the Roosters is not just to remain satisfied, but to move forward.
In the 58th SNB, the ambidextrous shows averages of 395 offensive, 559 at stepping on bases and 698 of slugging plus four doubles and three homers.
In 20 series, Cepeda has 1 893 hits, 1 179 runs scored and 1 083 RBIs, 282 home runs and an average offensive of 332. He's always been a protagonist of a team that this time broke prognoses and managed to classify.
(Taken from ACN and translated by Escambray)