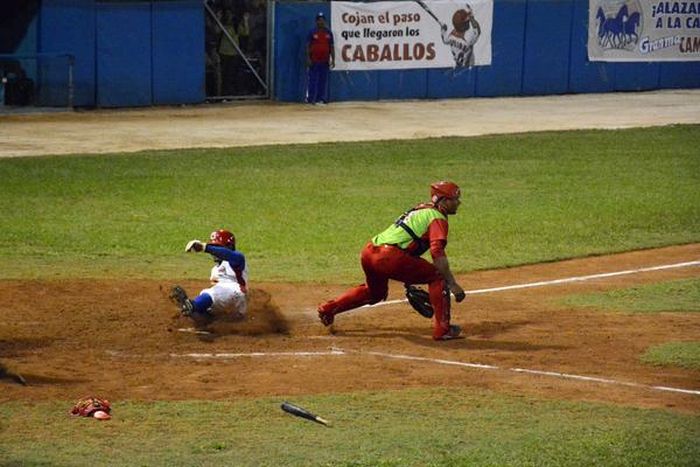 Granma defeated 11-5 Las Tunas in the fifth game of the grand final of the 57th Cuban National Baseball Series
This is Granma´s 8th consecutive home victory in this postseason: 2 over Ciego de Avila in the last matches of the qualifying stage; 3 against Matanzas in semifinals and these 3 versus Las Tunas in the final; thus allowing them commanding 3-2 the series.
The defending monarchs batted 13 hits, including homers by SS Yordan Manduley and 3B Raul Gonzalez (2), the latter was the match MVP when hitting 4 for 4 with a grand slam, a solo homer, double and 4 RBIs.
3B Yordanis Alarcon offensively highlighted for the losing side when hitting 4 for 4, with a double and two runs driven in.
The win went to lefty Ulfrido Garcia despite allowing 5 runs, 4 unearned, and 10 hits in 5.1 innings, while Yoalkis Cruz, leader of wins in the season with 14, took the loss when surrendering three runs and four hits in two innings.
Both squads already travelled to Las Tunas to hold the 6th and 7th games, if
necessary, starting tomorrow.