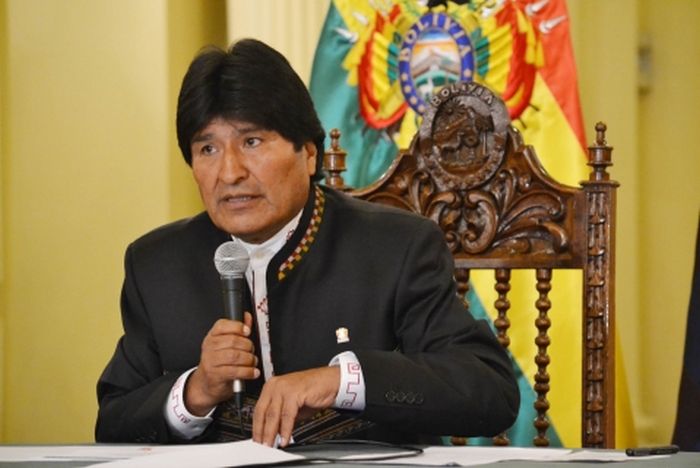 The strike was initiated 46 days ago by the Medical Association of Bolivia
Bolivia's President Evo Morales claimed Sunday that the medical professionals maintained the strike started 46 days ago as a "conspiracy" carried out by opposition sectors and grounded on defamation so he would not run for the next presidential elections.
"The right wing only relies on lies — from lying for the Feb. 21, 2016 to the Criminal Code," said Morales on Twitter in reference to the referendum held that day, which the opposition eventually won.
State doctors and medical professionals reject the Article 205 of the newly-proposed Penal Code that would sanction professional negligence and criminalizes medical malpractice.
"Soon people will realize that they used the Code in order to falsification," he added. "We will convoke the Sex Federations, so all the presidents of chambers explain the differences with Banzer's Code."
He recalled that eight agreements reached five days earlier was already attending the doctors' demands: "the doctors have converted a so-called protest to a political conspiracy." "The truth is they don't want Evo to be president, may the unions teach them how to govern."
He implied that a few doctors refused to suspend the strike because they earned more money in private hospitals. "A few bad doctors are only interested in the people's money," he said.
Last Tuesday, the government and the Medical School of Bolivia agreed to collectively recreate the country's medical system, putting an end to its 40-day strike.
The government promised a new bill to be passed by June of 2019 that will create a more transparent and effective healthcare system with public participation and a new commission.
However, the agreement still required the approval of regional medical unions and associations.