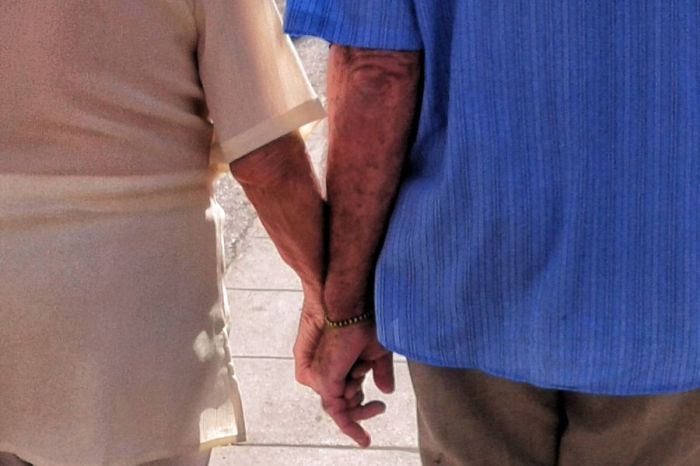 For many, getting old is a sad period when death is inevitable and, sometimes, the best end. In my opinion, growing old is as sad as disappearing before the eyes of my children
Aging is a natural process of the human being, a stage where there is a decline of all physical, cognitive, emotional and social structures, and it is precisely to the latter that I want to refer to. We live in a frantic, tireless society that moves fast and does not wait for those with walking stick.
Old people are underestimated, even ridiculed by the unconsciousness of many. Sociology considers these people a cultural group that deserves equal treatment and equal rights. However, social behavior has become untenable. Elder persons suffer from psychological violence, are considered inactive members, and face setbacks in community life.
It is time to appeal to the people's conscience over the fact that old people deserve respect. Let's insert our elderly in life. Let's renounce to useless prejudices and give support to those who can tell us stories with experience and wisdom.
Written by Betsabé Torres Marrero, journalism student.