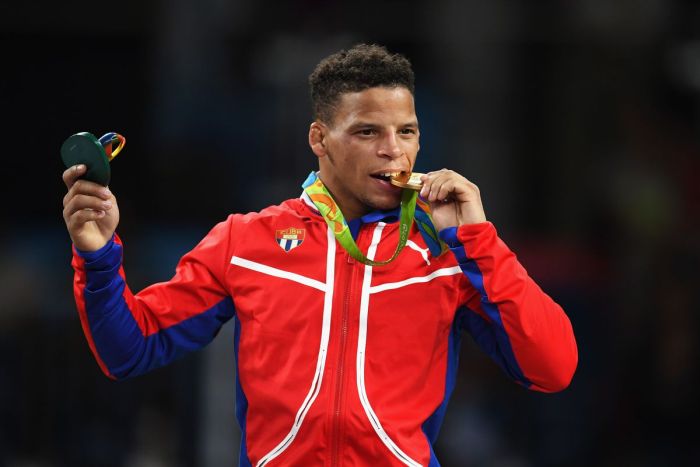 The Cuban athletes will compete in important tournaments to be hosted by Iran and Russia this month

Three Cuban Greco-Roman wrestlers, led by Olympic and world champion Ismael Borrero (59 kg), will attend the Takhti Cup in the Iranian city of Mahshahr, next January 25 and 26.
Borrero, who will now compete in the 67 kg division, will be accompanied by
Luis Gutierrez (77) and Antonio Duran (85), young promising figures of the
Cuban squad.
This will be an important warm-up event for the Cuban athletes ahead of the
Barranquilla 2018 Central American and Caribbean Games, their main goal this
year.
The coach of the small delegation is Filiberto Azcuy, twice Olympic monarch.
The Caribbean island was also invited to two major wrestling tournaments in
Russia and an entire Greco-Roman squad, including Javier Dumenigo (60),
Miguel Martinez (67), Yosvany Peña (77), Daniel Gregorich (87), Yasmani
Lugo (97) and Oscar Pino (130), will compete in the Ivan Poddubny Cup, to be
held in Krasnodar from next January 19-21.
The thrice Olympic champion and five-time world monarch Mijain Lopez will
also make the journey but only to train and watch possible rivals.
Meanwhile, the Cuban national men´s and women´s free-style sides will also
compete in the Ivan Yariguin Grand prix, in the also Russian city of
Krasnoyarsk from January 26 to 28 next.