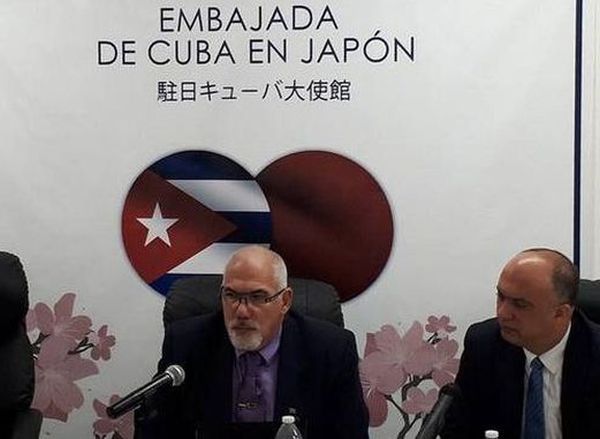 The top Cuban sport representative met with several Japanese authorities
Antonio Becali, president of the Cuban Institute of Physical Education, Sports and Recreation (INDER by its Spanish acronym), held a fruitful meeting with Tsunekazu Takeda, president of the Japanese Olympic Committee, as part of his working visit to that country.
Takeda sent greetings to his Cuban counterpart, Jose Ramon Fernandez, and praised the historic relations between both institutions, signatories of a sports cooperation agreement in force since 2009.
The dialogue highlighted the positive results of this approach and the possibilities of adding actions in terms of the exchange of athletes and coaches, and scientific work.
Becali also met Norifumi Yamamoto, highest authority of the Japanese Gymnastics Federation, who ratified his support to his Cuban counterpart ahead of the Tokyo 2020 Olympics.
The head of INDER and his companions, including the Cuban ambassador Carlos Miguel Pereira, also visited the headquarters of Panasonic, Tokyo 2020 official sponsor.
Shoji Anami, general manager of projects, Wataru Nomiyama, director of international relations, and Hiroshi Sakakibara, assistant director, showed the Cuban delegation the productions destined for the coming Olympic Games and expressed the interest of that company in attending Cubamotricidad 2018 congress.
The Caribban delegation was also received by the President of the Japan-Cuba Parliamentary Friendship League, Deputy Keiji Furuya, who welcomed them to the House of Representatives and highlighted the good progress of the exchanges in all fields, including sports.
An enriching stop at the Kodokan Judo Institute was another significant moment for the Cuban officials, who previously visited Mongolia and Vietnam with fruitful results.