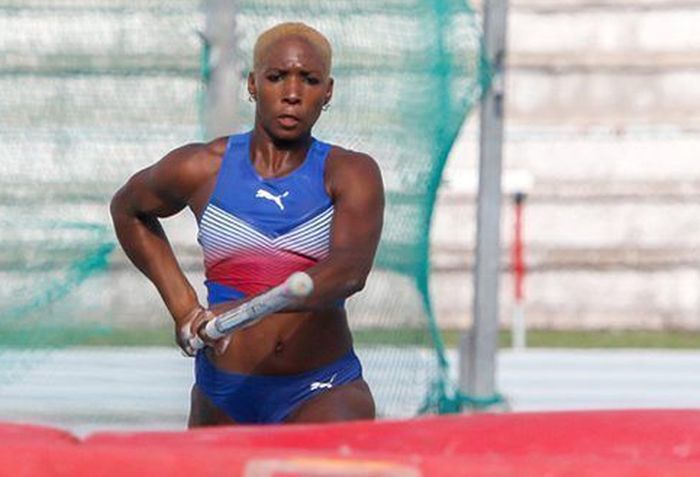 The championship will be held March 1-4 in Birmingham, Great Britain, where 632 competitors will be participating
Cuban pole vault star, Yarisley Silva and a group of 8 athletes will participate in the 17th World Indoor Athletics Championship to be held from March 1st to the 4th in Birmingham, Britain.
Together with 2012 London Olympic Silver medalist and 2014 Sopot Indoor
Championship Yarisley Silva, Yorgelis Rodriguez, fourth in last year's World Pentathlon competition will fight it out for a medal during the upcoming championship.
Others to participate will be Triple Jumper Christian Napoles and Long Jumper Maikel Masso, fourth and fifth in the 2017 World Championship; in addition to Andy Diaz 7th in triple jump.
Yaniuvis Lopez (shot put), Juan Miguel Echevarria (Long jumper) and Roger Valentin Iribarne in 60 meters with hurdles, will also attend the indoor championship.
The Cuban delegation did not obtain any medals two years ago in Portland, Oregon with only three athletes in the competition, Rose Mary Almanza in the 800-meter race and 100 meter hurdles, Yordan O'Farril and Johanis Portilla.
During the Birmingham competition, there will be 632 competitors, 334 men and 298 women.
The Cuban delegation is in 7th place in the historic medal standings with
43, 16 Gold, 15 Silver and 12 Bronze.
The best performance for the Cuban team was in 1997 in Paris with 5 medals
(3-2-0), finishing in 2nd place among 118 countries, behind the US.