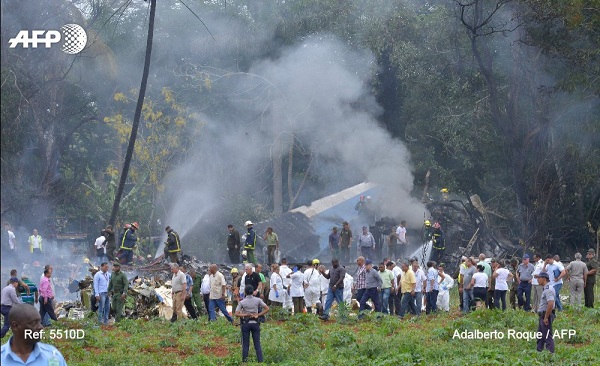 The plane was flying from Havana to the eastern Cuban province of Holguin, with 113 persons on board

A Boeing 737 hired by Cubana de Aviacion Airtlines crashed shortly after takeoff from Cuba's Jose Marti airport Friday. According to officials, the flight was heading to the Cuban city of Holguin and may have had over 100 passengers on board.
Details are still unclear on the number of casualties from the crash. Holguin is located about 500 miles east of the Cuban capital.
According to witnesses, a massive fireball followed by a towering stack of smoke was visible near the airport on the outskirts of the Cuban capital. Radio Habana Cuba, a state-run frequency, reported the aircraft crashed near a motorway about 30 kilometers from downtown Havana.
Cubana de Aviacion, which is Cuba's national carrier, reportedly leased to aircraft from Mexican Airline Damojh.