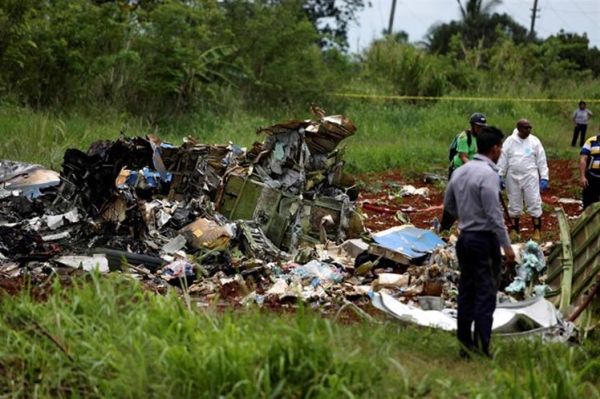 With the recovery of the two black boxes, more possibilities are opened to explain the causes of the Boeing 737-200 crash. A roundtable exercise held on Wednesday allowed accurate calculations in the field
The President of the Institute of Civil Aeronautics of Cuba (IACC), Armando López, confirmed in the Cuban TV News at 8 PM  that the Investigative Commission of last Friday's plane crash in Havana located the second black box of the Boeing 737-200; which is an important step in the development of the investigation process.
With the recovery of its black boxes, more possibilities are opened to explain the causes of the Boeing 737-200 crash.
The work continues according to schedule, said the official, who also heads the government commission that conducts the investigations.
He added that on Wednesday, sufficient progress was made in a roundtable exercise that provided information from various specialists —who had obtained videos and affidavits from people close to the scene of the incident— and accurate calculations and assessments were made at the field level.
This made it possible to be more certain about where the second black box could be found, he added.
According to López, the site of the accident continues to be preserved because particles of significant pieces can still be extracted from it and then analyzed.
All the fundamental elements and main aggregates were collected, but the specialists of the commission and the experts of legal medicine have to return on occasion to make measurements and other necessary examinations.
Lopez added that, although the investigations are progressing, the due completion of the process may take months.
Last May 18, a Boeing 373-200 leased by Cubana de Aviacion, crashed minutes after taking off of the Terminal 1 of the Jose Marti Airport in Havana with 113 people aboard, all Cubans but the six crew members that were Mexican.
Out of three survivors, only one remains alive, but in extreme critical condition at the Calixto Garcia hospital of Havana