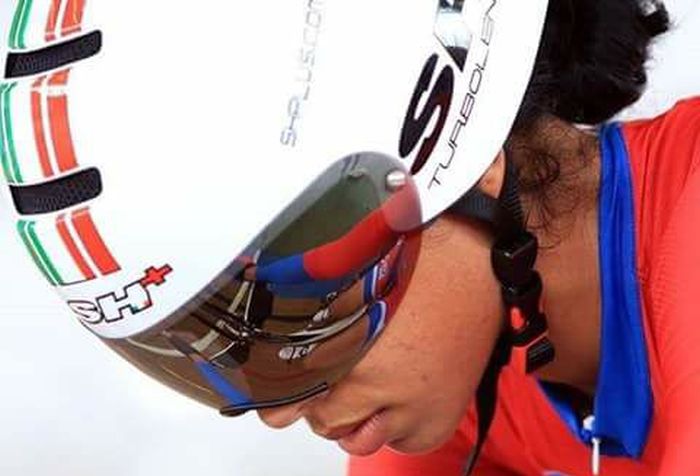 Last year, the young Cuban athlete was called by the Weber Shimano Ladies Power, from Argentina
Cuban female cyclist Marlies Mejias traveled to Australia, where she will debut this year with the Canadian-based American club TWENTY20 Sho-Air in the 2018 Santos Women´s Tour, from next January 13 to 21, after being enrolled last year with the Weber Shimano Ladies Power, from Argentina.
Her new squad owns the UCI World Team category, the highest one conferred by the International Cycling Union (UCI by its French acronym) to women's road teams, Pablo Campins, Cuba´s national cycling commissioner, told JIT sports publication.
Mejias, who will compete in Australia as guest, is the only one registered by her team who is not originally from United States, which evidences the interest of that squad to formalize the contract with the Cuban athlete, who had a terrific 2017 season with the club Shimano.
On the other hand, Arlenis Sierra, another outstanding Cuban cyclist, will return in February to Italy, home of her Kazakh club: Astana Women´s Team, which this year hired the also Cuban Heidy Pradera, who is only 18.
«Last year, Sierra showed her potential especially by regaining the crown in the Costa Rica Tour, and also had other excellent results in the World Tour, including the Giro Rosa, in Italy, which led her to appear 20th in the UCI women´s world road ranking, "Campins said.
He added that the Cuban Cycling Federation is undergoing negotiations for the woman Claudia Baro to be hired by an Italian club, as well as two others athletes, a man and a woman, by squads from the Americas.