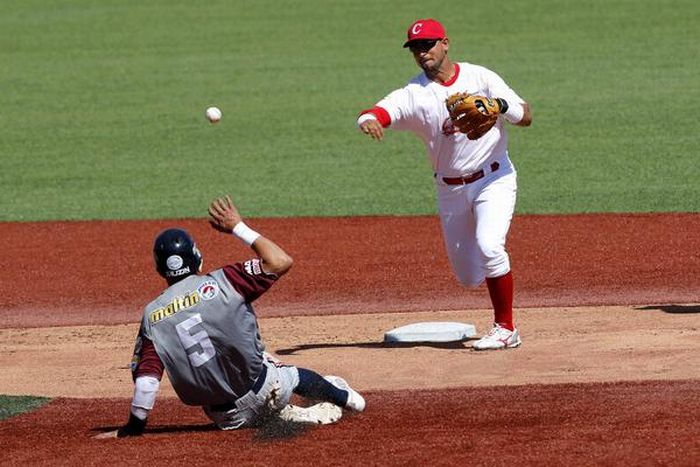 Cuba lost 1-7 to Aguilas Cibaeñas Caribbean Baseball Series underway in the Mexican city of Jalisco, Mexico
Cuba lost its undefeated status in the 2018 Caribbean Baseball Series when losing 1-7 to the Aguilas Cibaeñas, from the DR, at the Pan American Stadium of the Mexican city of Jalisco, Guadalajara, where today they will face the Puerto Rican team of the Caguas Criollos.
Vladimir Baños, Cuban starter, earned the loss when allowing one run and four hits, with same amount of strikeouts and two walks in three innings, but relievers Yoalkis Cruz, Yaniel Gonzalez and lefties Leandro Martinez and Luis Gomez did it even worse by surrendering six other runs and 9 hits, including Junior Lake´s two-run homer.
Cuba's only run was a solo homer by CF Roel Santos, who batted three of the seven hits of his team.
The Dominican squad batted 13 hits and the win went to American starting pitcher Bryan Evans, who allowed one run and five hits, with eight strikeouts and no walks in seven innings.
With only one round left, Cubans, Puerto Ricans and Dominicans have all balance of two wins and one loss and are followed by Venezuelans (2-2) and the local side (0-3), who is already eliminated.
In addition to Cuba vs. Puerto Rico, today´s program also includes the match Mexico-DR.
Carlos Marti, Cuban manager, announced lefty Ulfrido Garcia as his starting pitcher today.