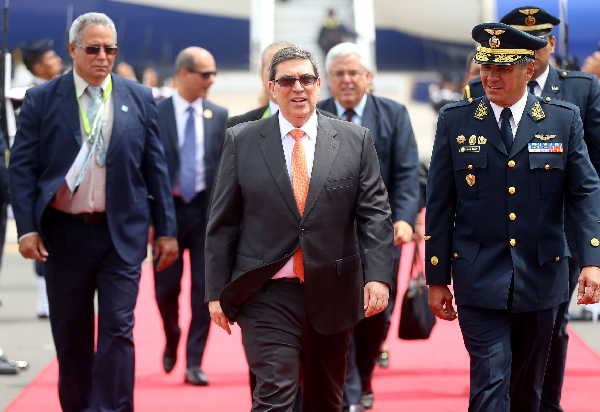 Cuba's Foreign Minister Bruno Rodriguez is heading
the island's government delegation to the 8th Summit of the Americas, which opened Friday at Lima's Grand National Theater
The Cuban delegation also includes Foreign Trade and Investment minister Rodrigo Malmierca; deputy foreign ministers Ana Teresita Gonzalez and Rogelio Sierra, and ambassador to Peru Sergio Gonzalez.
The opening of the Summit took place Friday evening at the Gran National Theater, followed by an official meal offered by  Peruvian President Martin Vizcarra to high-level participants at the government palace.
A plenary session takes place Saturday morning at Lima's Conventions Center and by midday there is the presentation of a report on economic prospects for Latin America and the development of institutions, also at the Conventions Center
Participants will  also consider the views and suggestions by social actors, and the closing ceremony will take place at evening hours.