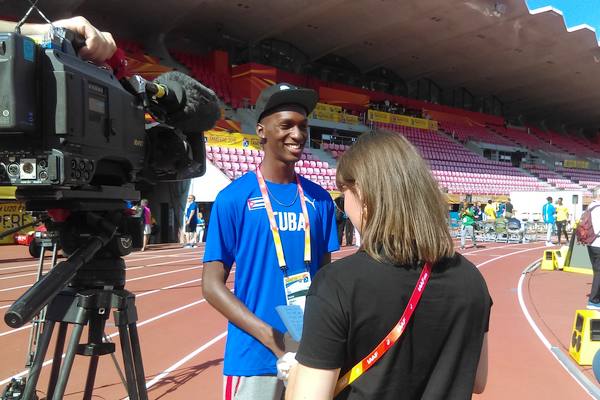 Triple jumper Jordan Diaz, world U18 (2017) and U20 (2018) champion, will be Cuba's leading ace in athletics at the 2018 Summer Youth Olympic Games in Buenos Aires, Argentina
After being one of the most followed stars in the junior contest of Tampere, Finland, just a few weeks ago, Diaz intends to add another title to his short career, since he appears as favorite again in the Argentine capital at the beginning of October.
With a personal best of 17.41 meters, the 17-year-old Cuban boy leads a team that includes long jumper Lester Lescay, U18 universal silver medalist, who however didn't reach the final in the U20 global contest.
Niesterle Castillo (boy's shot put) and girls Keily Perez (100m hurdles), Rosaidi Robles (pole vault), Zulia Hernandez (triple jump), Melany Matheus (discus throw) and Alegna Osorio (hammer throw) complete the group which goal is earning more than one medal.
The athletics tournament of the Buenos Aires 2018 Summer Youth Olympics will be attended by 340 contestants in both sexes.
Cuba won two crowns and one silver medal in the first version of these events, in Singapore 2010. The titles went to boys Radames Fabar in triple jump and Norge Sotomayor (400m hurdles), while Lismania Muñoz (women's javelin) was the runner-up.