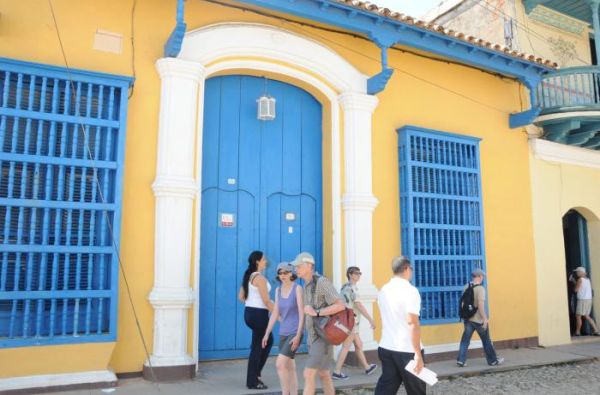 At the end of the first three months of the year, almost 124 500 foreign tourists stayed in hostels, mainly in Trinidad
The more than a thousand contracts signed between the private sector and Havanatur, Viajes Cubanacán and Cubatur travel agencies favored the growth trend reported in the tourism area at the end of March in Sancti Spiritus.
According to Sandra Guerra Abdul-Chani, senior specialist of the Delegation of the Ministry of Tourism (Mintur) in this central Cuban province, the major source markets for the private area are France, Germany, Italy, United Kingdom and Spain.
At the end of March, some 173 490 foreign visitors had arrived in Sancti Spíritus, where 4 590 rooms are available of which more than 3 000 —mostly located in the city of Trinidad— are privately run.
According to Reiner Rendón Fernández, delegate of Mintur in the territory, investment program here foresees more than 1,000 new rooms with the construction of the Palacio Iznaga and Pansea Hotels in Trinidad in the near future and later on, the Meliá Trinidad and the Iberostar Ancón in the Ancón Peninsula.