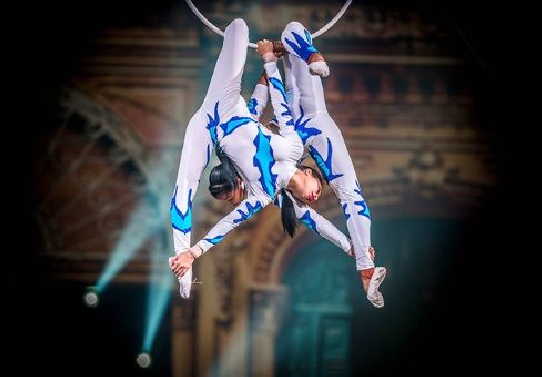 As part of the 17th International Circuba Festival 2018, inaugurated in the capital last June, will arrive in Sancti Spíritus on Saturday 18 the show El Circo para siempre, with suggestive proposals for adults and children.
Dedicated to the 50th anniversary of the National Circus of Cuba, and already fulfilling its commitment to reach various stages of the island's geography, until September 2, the Festival pays tribute to 58 artists in the field and honors the support offered by the Commander in Chief Fidel Castro Ruz and Celia Sánchez Manduley in the initial years of the Revolution, for the sake of founding the institution.
To seduce an audience that waits for it, the show has conceived to gather the traditional circus acts at first and then offer, starting from a renewal process, another interval where it merges with the ballet, theater, humor, cabaret, dance and cinema, without abandoning the essence of the circus.
The presentations will count, along with the Cuban artists, with prestigious performances by artists from Circo Gran Fele, from Spain, and Los gauchos de la Pampa, from Argentina; besides Sebastián in his number of juggling, from Colombia, and Paola Casper, in dance with hoops, from Mexico.
The International Gala will take place in the Yara room, in Sancti Spíritus, Saturday 18, Sunday 19, Monday 20 and Tuesday 21, at 9 at night, while the functions of the children's matinee will be in Cabaiguán, on Sunday the 19th, in Jatibonico , on Monday the 20th, and in Yaguajay, on Tuesday the 21st, always at 11 in the morning.