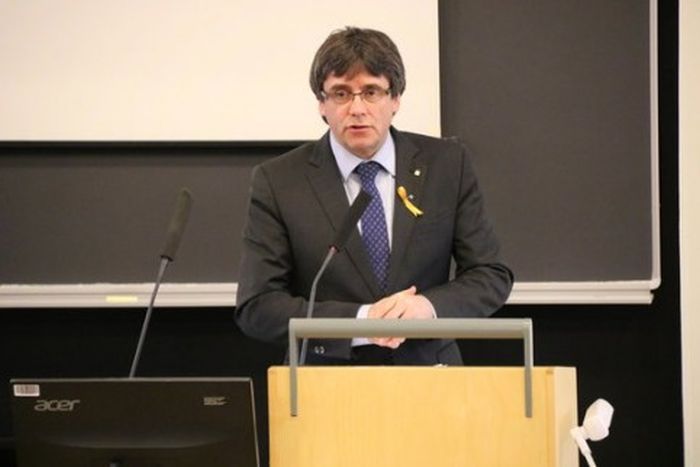 Former Catalan President Carles Puigdemont has been detained in Germany on a European arrest warrant
Police intercepted Puigdemont near the Danish border when he attempted to return to Belgium, according to his lawyer, Jaume Alonso-Cuevillas.
Mr Puigdemont "was arrested today at 11:19 am by Schleswig-Holstein's highway patrol force," said a German police spokesman.
Within hours, thousands of people assembled in Barcelona to protest Mr Puigdemont's arrest, with videos of the crowds circulating on social media.
Taken from https://news.sky.com