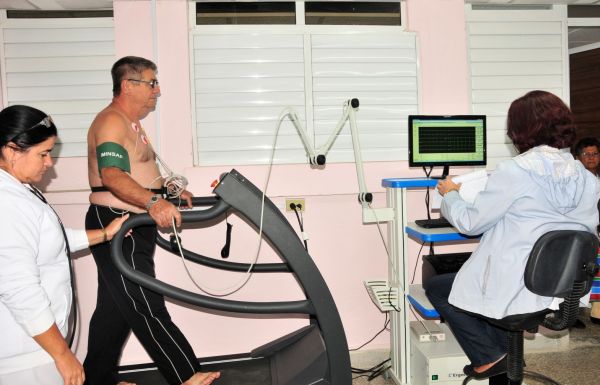 The latest advances in cardiology will be discussed by some 700 delegates coming from all continents, in Havana's Convention Center until Friday
Six cardiologists from Sancti Spiritus, central Cuba, are attending the 30th Central American and Caribbean Congress of Cardiology and the 9th Cuban Congress of the specialty, taking place June 6-8 in Havana's Convention Center.
The specialists will present the results of the cardiology service in the territory concerning ischemic heart disease, heart disease during pregnancy and quality of cardiovascular care.
According to Dr. Amarilys Valero Hernández, the program for cardiac rehabilitation started here three years ago will be also presented in the forum. This therapeutic modality, implemented in the Camilo Cienfuegos Provincial General Hospital, is based on physical exercise and makes it possible to reduce mortality by 20 percent after having suffered a coronary event.
For these doctors, the congress will also be an opportunity to update their knowledge on health promotion and prevention, as well as medical and interventional treatment of cardiovascular diseases, which is the first cause of death in this province, added Valero Hernández.
Under the slogan Brindar excelencia en salud cardiovascular (Provide excellence in cardiovascular health), both events are being held in Havana in recognition of the work carried out by Cuba in this field.