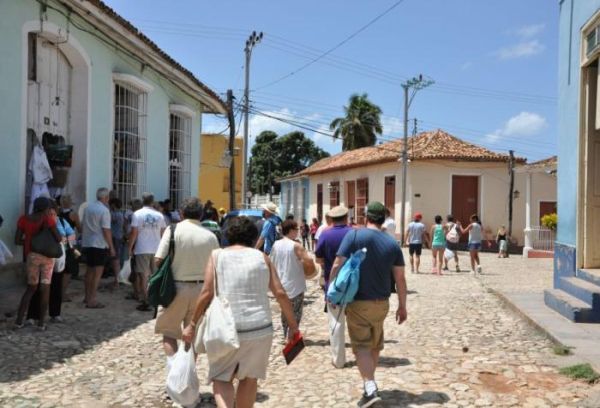 For decades, the Cuban Ministry of Tourism has been committed to position Trinidad, the City Museum of the Caribbean, as a privileged destination in the island
The natural and architectural charms of this village, which was granted the title of Cultural Heritage of Humanity in 1988 together with El Valle de los Ingenios (The Valley of the Sugar Mills), attracts thousands of foreign visitors every year.
Located in the south of the central province of Sancti Spiritus, the third village founded by Spanish colonizers back in the XVI century is considered as unique in the Caribbean region due to its beaches, nature and historic center.
Opulent neoclassical mansions, European style-churches and towers, houses with high windows and profusely decorated ceilings showing the sugar linked boom of the city centuries ago,  invite to discover the Hispanic heritage of the region.
Trinidad preserves unique keys of the Cuban architectural evolution in an almost paradisiacal natural environment. Therefore, the Ministry of Tourism (Mintur) in that territory, some 360 ​​kilometers east of Havana, has for decades been committed to position this village, best known as the City Museum of the Caribbean,  as a privileged destination.
According to the local Mintur delegate, Reinier Rendón, the increase in the arrival of tourists is sustained and notorious from one year to another, while the improvement of extra-hotel options stands out as an important source of income.
Information provided by the Provincial Assembly of the People's Power also show the interest in promoting tourism in the southern territory, where the major investment of the sector are concentrated.
Taken from PL and translated by Escambray.