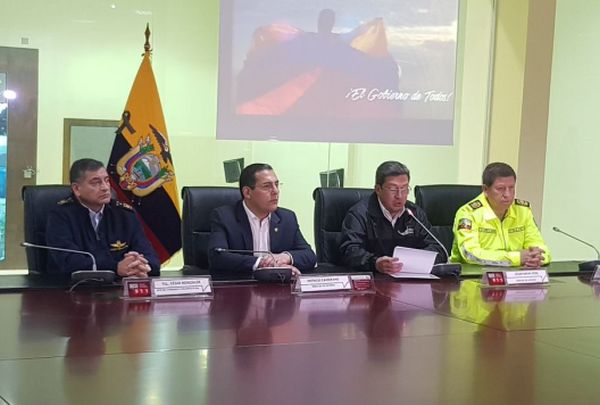 According to Ecuadorian governmental sources, the kidnapping might had taken place last Wednesday or Thursday
Cesar Navas, Ecuador's Interior Minister, has confirmed another kidnapping has taken place on the country's northern border with Colombia.
During a press conference Tuesday, Navas said Walter Patricio Artizala Vernaza, who goes by the alias "El Guacho" and has been blamed for the death of the Ecuadorean three journalists, sent a video confirming the kidnapping to the government officials.
Warning members of the local press that the video contained "hard images," which were painful to watch, Navas said: "It is important to highlight that this is the first time that alias "El Guacho" sends information directly to us, unlike the previous occasion when they did it through Colombian media."
The kidnapping takes place amid heightened military and security operations coordinated between Ecuadorean and Colombian security forces in the border region. Authorities have said they have no information on the identities or nationalities of the new abductees.
In the video, kidnappers ask the government to meet their demands using their two victims. "Mr. President, they tell you to help us, to lend a hand, to avoid what happened to the journalists, we have nothing to do with this war," one victim pleads.
The video shows a man and a woman tied by the neck and hands and flanked by two armed men.
On Monday, president Lenin Moreno gave his ministers ten days to capture alias "El Guacho," who is the leader of the alleged dissident FARC group suspected of being responsible for the kidnapping, killing of three journalists, four military officers and several attacks against state security.
On that day, "El Guacho" requested the suspension of the operations to deliver their bodies to the International Committee of the Red Cross, alleging military presence in the surroundings.
At 10:30 a.m. Ecuador's Interior and Defense ministers will meet with the President and the State Public Security Council to determine their response to this new kidnapping in Ecuador's northern border.