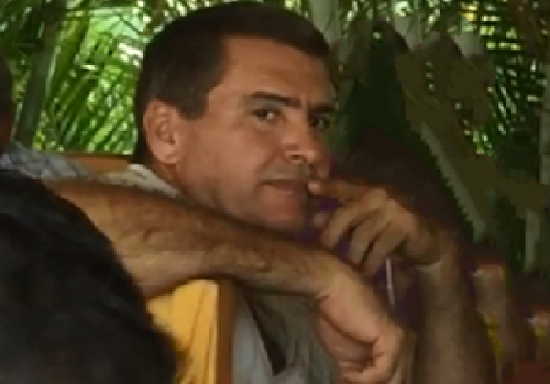 Rodolfo Hernández González, one of the victims of the fatal plane crash occurred last May 18th, was a native of Cabaiguán. That day he was traveling on that plane to Holguín to, paradoxically, make repairs on aircrafts in that eastern Cuban territory
He was not supposed to be on that plane. Or maybe he was, because for him flying was an everyday occurrence. It was a ritual of years: he got on a plane, fastened the seat belt, took off and then landed anywhere on the island to check aircrafts similar to that Boeing 737-200.
He knew a lot about airplanes. Even before climbing on them for the first time, he had dismantled them into pieces. Living almost in the air had been his choice, that's why Rodolfo Hernández González graduated as an engine and fuselage engineer in the former Soviet Union, and for 30 years had worked in aviation.
People say that it was a childhood passion. He had that vocation since he lived in Cabaiguán, where he was born. And he kept with it when he moved to Siguaney, Santa Clara, and to his definitive residence in Havana.
He was not afraid of planes. He never felt dizziness, tingling in the pit of the stomach, nor needed chewing gums to alleviate the buzzing in his ears… Perhaps because his job had turned all that into toys for him. He was equally skillful with both an IL-62M and a modern EMB-190.
Every week, one of the mechanics of the IBECA S. A. Company —a joint venture where he had worked since 2011 as an aviation technician— got on one of those aircrafts and went to maintenance planes somewhere else.
Last May 18, when Rodolfo was boarding the DMJ 0972 flight, he was not just one more passenger —although his name appeared as such in that first list—. For him, Holguín was not a destination for family reunions or vacations. Paradoxically, he was going there to work with aircrafts that had been received in that eastern Cuban territory.
It was one more routine flight. At that moment he was possibly thinking that one week later, on May 25th, he would surely be back to celebrate his 55th birthday anniversary and to have a celebration with his twenty-year-old son Alejandro, with his mother, his wife, and his friends.
He was far from imagining what would come later: the anxieties, his son giving a DNA sample to confirm his identity, his ashes scattered in the sea as he wanted, the grief of the whole island… Maybe he sensed it.
At 12:08 on Friday, May 18th, when that metallic unit swayed without remedy to finally fall in the middle of those crops, perhaps so many years of airplanes adjusting experience turned the worst of omens into certainty. Tied to that seat where he had traveled thousands of times, he had just taken off and "landed" on his last flight.Ironically, that plane —similar to many others to which he had dedicated his life— was taking away his own life.