Young Communist League Decorates Cuban Leaders (+photos)
Cuba President Raúl Castro and José Ramón Machado Ventura, second secretary of the Party Central Committee were presented with the medal
Army General Raúl Castro Ruz, first secretary of the Party Central Committee and president of the Councils of State and Ministers, presided the political and cultural gala to celebrate the 55th anniversary of the Young Communist League (UJC), and the 56th anniversary of the José Martí Pioneers Organization, this Tuesday, April 4, at Havana's Karl Marx Theater.
Fidel Castro Ruz, the eternally young rebel, who always placed his trust in the youth as the future of the country, and the Commander of the Revolution, Juan Almeida Bosque, were posthumously awarded the medal commemorating the 55th anniversary of the UJC, by the organization's National Bureau.
Likewise, Raúl and José Ramón Machado Ventura, second secretary of the Party Central Committee and a vice president of the Councils of State and Ministers, respectively, and the Association of Combatants of the Cuban Revolution, were also presented with the medal.
Sucely Morfa González, first secretary of the UJC National Committee, referred to the glorious history of Cuba's youth, including the fight against corrupt governments and dictatorship, the struggle against counterrevolutionary forces, the victory at Playa Giron, the October Crisis, The Battle of Ideas, and the campaigns for the return of Elián González and the Five Cuban Heroes.
"We know who we are, where we are, and where we are going … We are more present than ever. There are forces of young people in the field, in our hospitals, in science, in classrooms, in culture, in sport, in factories, in industries… in defense of the homeland," she emphasized.
González, who is also a member of the Council of State, stressed that young people today contribute to the political, social and economic development of the country; but it is necessary to continue consolidating socialism and strengthen the functioning of the UJC's grassroots committees. "We know that not every battle has been won. There are many things still to do… the Revolution has been and will be the work of the youth," she noted.
The gala was attended by other members of the Party Political Bureau, Central Committee Secretariat, student and mass organizations, the Revolutionary Armed Forces, the Interior Ministry, the Association of Combatants of the Cuban Revolution, youth movements, as well as Max Trejo Cervantes, secretary-general of the International Youth Organization for Ibero-America.
(Photos ACN and Estudio Revolución)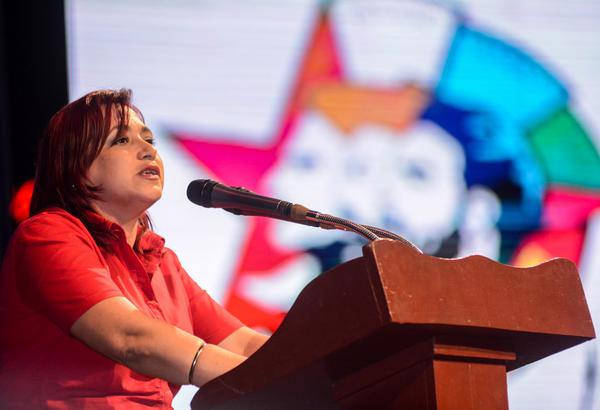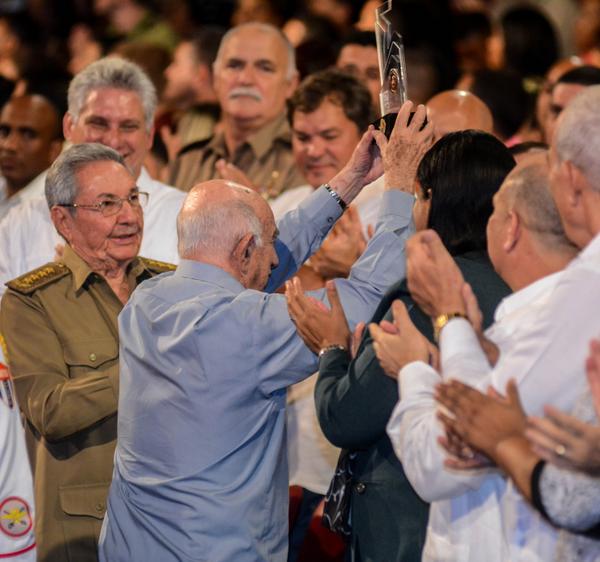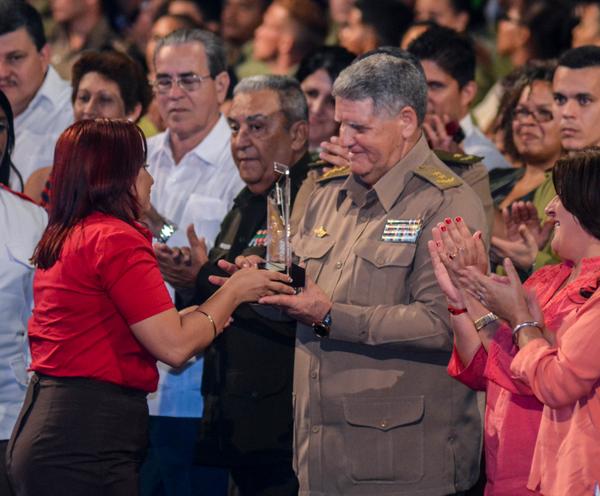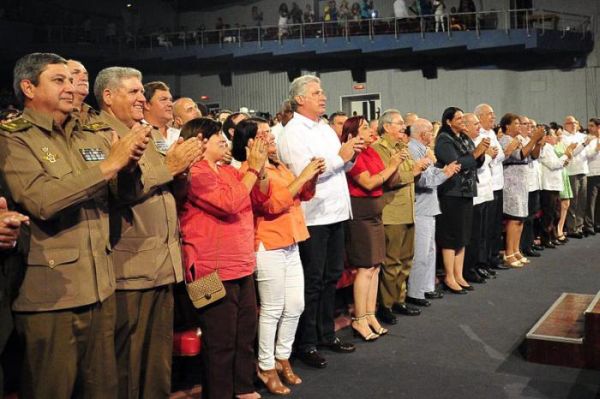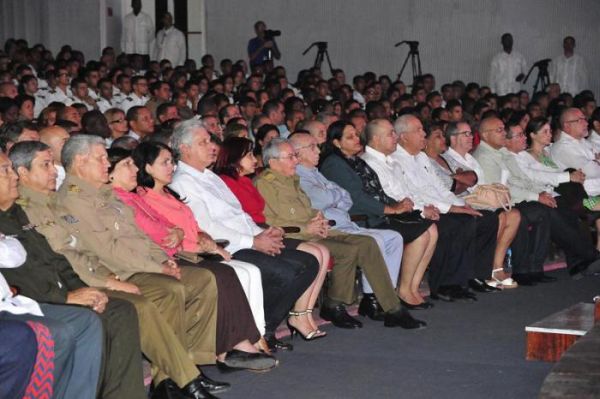 ---
---
Make a comment
Escambray reserves the right to moderate comments which are disrespectful, offensive, vulgar, or that attempt against the dignity of either a person or a social group.
The mandatory fields are marked.