Yarisley Silva earns Cuba's First Medal in Athletics World Championship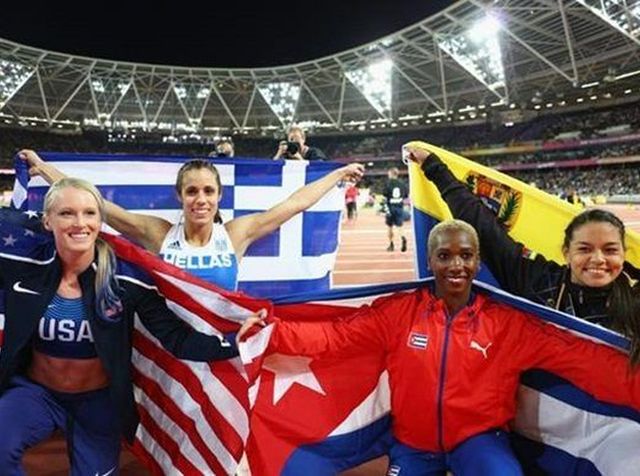 Yarisley Silva gave Cuba its first medal at the IAAF World Championships London 2017, in England.
Silva, Beijing 2015 world monarch, finished third in the women´s pole vault event tied with Venezuelan Robeilys Peinado, both with record of 4.65 meters.
With that result, she got her third medal in universal contests, harvest that began in Moscow 2013 when she also ranked third.
Greek Ekaterini Stefandidi (4.91) climbed to the top of the podium setting her personal best record, while American Sandi Morris (4.75) escorted her, according to IAAF official website.
In other results of the Cuban delegation, short hurdlers Roger Iribarne and Yordan O´Farrill could not advance to the final; while Roxana Gomez (women´s 400m) qualified to semifinals with time of 51.98 seconds.
In addition, in the men´s 400m hurdles event, José Luis Gaspar (51.82) was eliminated after finishing penultimate in the first eliminatory heat.