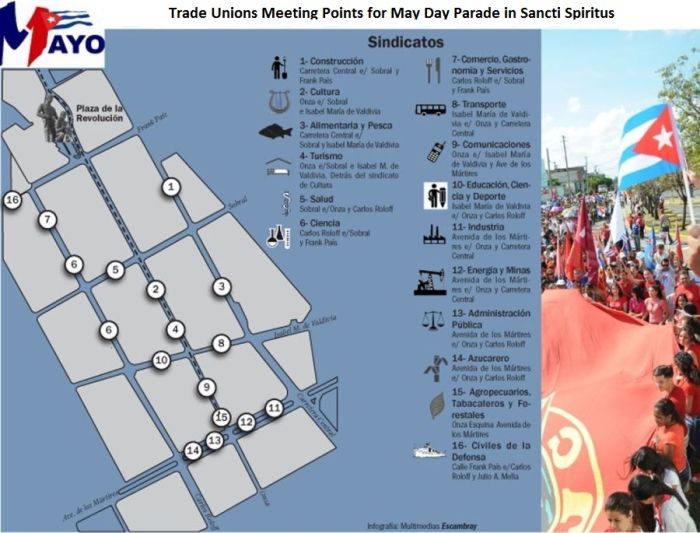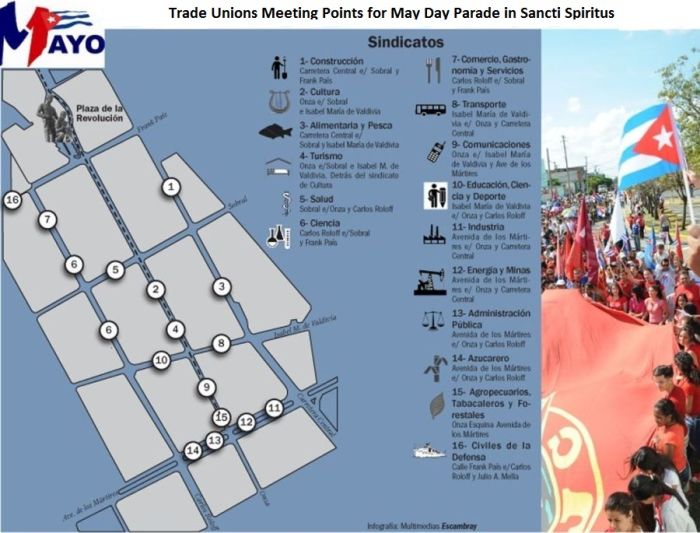 More than 100 000 workers, many of them accompanied by relatives, will march on May Day along Sancti Spiritus Plaza Mayor General Serafín Sánchez Valdivia to ratify the feelings of unity of the people towards the Revolution and its leaders.
According to Oslidia López Martín, a member of the Provincial Secretariat of the Workers' Trade Union (CTC) in the territory, the parade will be started right after an address by Mercy Rodríguez Crespo, secretary general of the organization in Sancti Spiritus.
Photo Gallery: 2016 May Day Parade in Sancti Spiritus
The union leader also said the marchers were requested to carry Cuban and July 26th flags, allegorical posters and to wear white, red and blue garments, whenever possible.
The parade will be led by 5 000 young workers and students, and will be closed by a bloc made up of the members of the Civiles de la defensa trade union. In the same way, May Day will be also commemorated in the rest of the municipalities of the province.
After the parade, the people will be able to enjoy a popular party with several gastronomic and cultural proposals in different areas of the capital city.