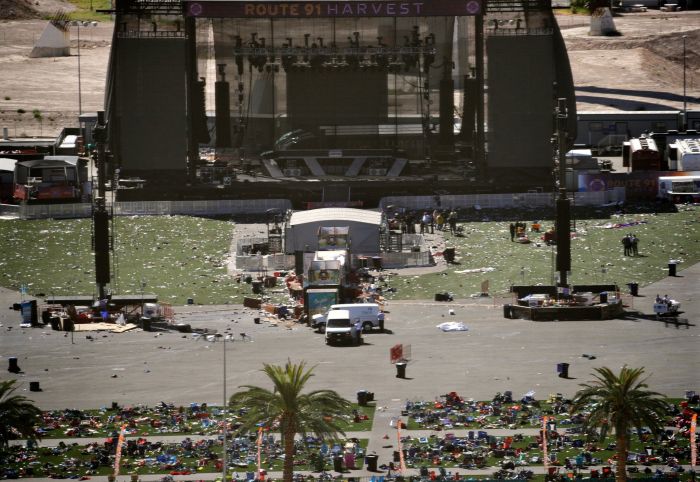 At least 23 firearms were found in the hotel suite occupied by the man who shot the audience attending an outdoor concert in Las Vegas on Sunday night
According to Las Vegas Metropolitan Police Department, there were at least 20 rifles in the suite, along with hundreds of rounds of ammunition, including two rifles outfitted with scopes and set up on tripods in front of two big windows.
Local authorities also said that the shooter also fired through his hotel room door at security guards.
In addition to the weapons at the hotel, the police retrieved 19 firearms, as well as explosives, several thousand rounds of ammunition and "electronic devices" from the shooter's home.
Taken from agencies.