Russian President Vladimir Putin has confirmed that he will run for re-election in next year's presidential race as an independent candidate.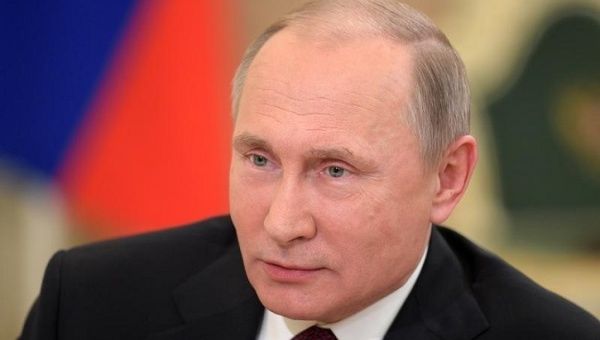 Putin is a member of United Russia, but has decided not to represent the political party in the next election.
"I hope I will be supported by some popular groups, movements, parties," Putin said at his annual televised press conference, the Financial Times reported. "I hope to be a candidate with broad support by the people."
The Russian leader has not provided a reason for running as an independent.
Prior to his public announcement to run, Putin asked attendees of the Russian Volunteer 2017 award ceremony in Moscow whether they would support him if he sought re-election. After a resounding, affirmative response, Putin stated that whenever he makes his final decision he would "certainly keep in mind our conversation today and your reaction."
He went on to say that "the motive behind" such an important decision "can be only the desire to make people's lives in our country better and make the country itself more powerful and protected."
Putin has served as president from 2000 to 2008 and 2012 to present. More than 82 percent of Russians approve of his presidency, according to a survey conducted by VTSIOM in late September.
A growing number of women are also running in next year's presidential election. Some of them include Yekaterina Gordon, a 37-year-old singer-songwriter and journalist with her own law firm, according to Moscow Times, and Ksenia Sobchak, a TV anchor, journalist and actress.