Republicans have all but admitted their fear of social and civil unrest and are now cashing in on President Donald Trump's ascent to power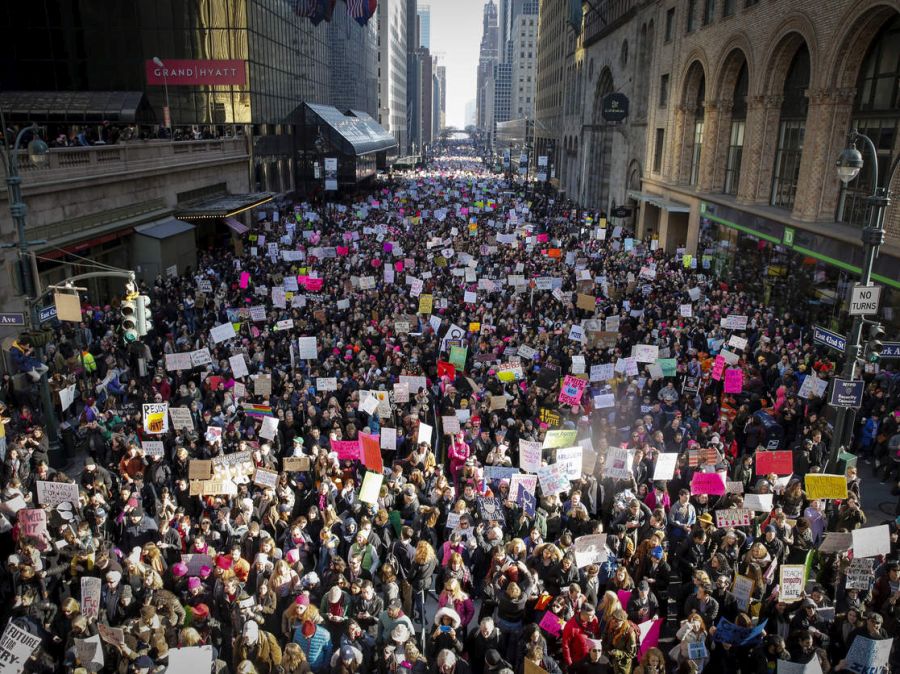 Expecting full resistance ahead, Republican legislators across five U.S. states are desperately trying to push through legislation that would criminalize and discourage peaceful civil disobedience.
The bills, introduced in North Dakota, Minnesota, Washington, Michigan and Iowa, all focus on the blocking or obstruction of traffic and non-violent resistance to police intimidation
Shaken by the successes of Black Lives Matter activists and water protectors at Standing Rock in recent highway shutdowns, authorities have vowed to crack down on dissidents by increasing fines and jail sentences
In the worst of cases, this can be up to US$10,000 and at least a year in prison, as would be the case if Minnesota lawmakers are successful in passing a bill targeting peacefully "obstructing the legal process."
According to a Minneapolis civil rights attorney speaking to The Intercept, this is one of the "most alarming" cases, with dramatic penalties for what amount to be "minor (acts of) resistance to police."
"The statute is very heavily abused by police to charge people with crimes in response to minor resistance to police based on good faith disagreements with what they are doing," Jordan S. Kushner wrote in an email. "It is frequently used in response to people who verbally challenge or try to observe/record police at protests."
Many of the other bills focus on highways closures.
In North Dakota, Republican bill co-sponsor Rep. Keith Kempenich wants to let drivers who kill protesters blocking highways go free as long as they do it accidentally or negligently. His proposal is in direct response to the Standing Rock protesters.
"If you stay off the roadway, this would never be an issue," Kempenich told the Star Tribune.
Minnesota has also responded to the success of Black Lives Matter in closing highways in recent months by classifying those actions as "gross misdemeanor," an offense carrying a year in jail and a US$3,000 fine.
In Washington, where Democrats control both houses of the legislature, it has been suggested that protesters be labeled as "economic terrorists." Iowa has also focused on protesters blocking transit routes, The Intercept reported.
These desperate actions by Republicans, undoubtedly cashing in on President Donald Trump's recent ascent to power, are nothing more than a troubling attempt at quashing protests, civil liberties advocates have said.
Lee Rowland, a senior staff attorney at the American Civil Liberties Union, agreed this apparently increasing trend is "deeply troubling."
"A law that would allow the state to charge a protester $10,000 for stepping in the wrong place, or encourage a driver to get away with manslaughter because the victim was protesting, is about one thing: Chilling protest," Rowland noted.
Kushner, who's represented Black Lives Matter activists in the past, agreed the bills are a politicized attempt to "cater to the general public hostility."
"The goal is to criminalize protesting to a greater degree and thereby discourage public dissent," he said.
Iowa, Minnesota, and North Dakota all have Republican-dominated legislatures, and therefore may face the most difficult challenges ahead.