The United States broke through to win their first World Baseball Classic title with an emphatic 8-0 victory over Puerto Rico in Los Angeles on Wednesday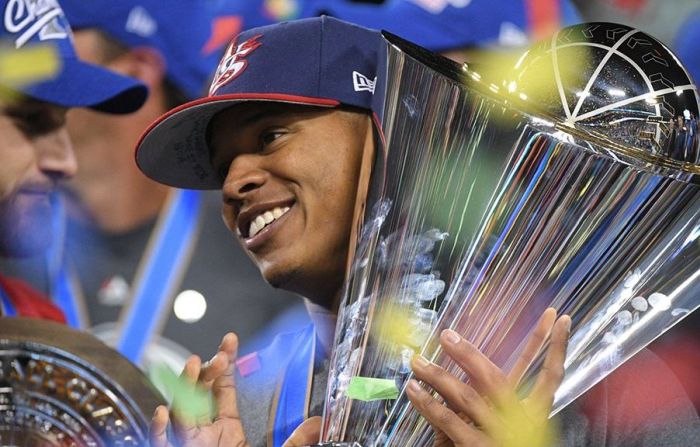 Puerto Rico came in with a spotless 7-0 record in the 16-team tournament but the Americans (6-2) were not to be denied and the losers finished runners-up for the second straight WBC.
Stroman was sensational, throwing six no-hit innings after yielding six hits in a row in a four-run first inning to Puerto Rico in a 6-5 second-round loss.
After the gold medal ceremony on the field, the 25-year-old Stroman of the Toronto Blue Jays was named Most Valuable Player of the tournament.
Stroman faced the minimum 18 batters through six innings with Carlos Beltran the only man to reach, after a walk leading off the second inning. Beltran was erased when Yadier Molina bounced into a double play.
Stroman, who struck out three, had his no-hitter snapped in the seventh when Angel Pagan led off with an opposite field double, and the right-hander exited to a standing ovation from a crowd exceeding 51,000.
Taken from http://www.telesurtv.net/english