The Mausoleum at Halicarnassus, located in the district of Bodrum, in the southwestern Aegean Region of Turkey, has been set for restitution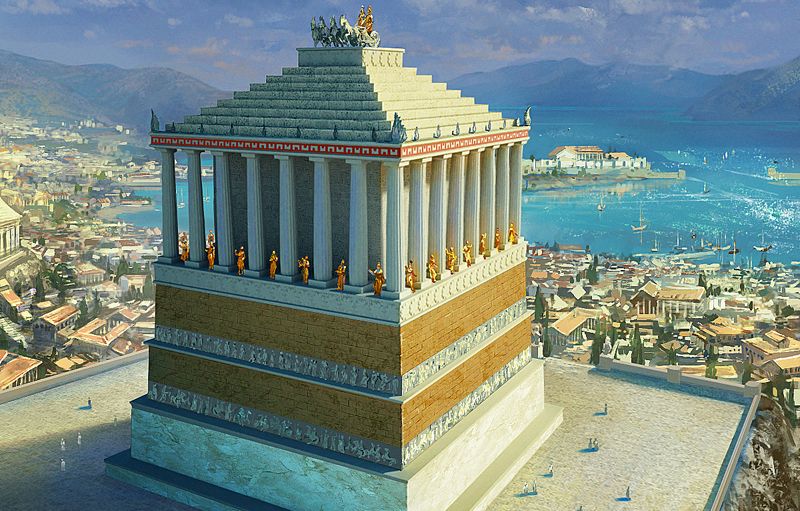 Renowned Danish archaeologist Professor Poul Pedersen and his assistant, Professor John Lund, will be in charge of the restoration works.
Some actions have been already taken by the Mediterranean Countries Academy Foundation, headed by Özay Kartal, aimed at implementing projects which clarify aspects of the district's 5,000-year-old history.
Professor Pederson expressed his willingness to support the foundation in all the works to be carried out for the discovery of artifacts underground and the revival of the Mausoleum at Halicarnassus.
The restoration of a Jewish cemetery and a church, the organization of the International Heredotus Culture and Arts Festival, and the search of the foundation of Heredotus Institute of History, are other projects already announced by local authorities.
According to Özay Kartal, there are many locals in Bodrum who don't know that the Mausoleum at Halicarnassus is listed as one of the Seven Wonders of the World, that is why its restitution is a priority for the foundation.
He also referred to an international workshop to be held in May with the participation of academics, historians and archaeologists, a very important step prior to the restitution of the Mausoleum.
With information from http://www.hurriyetdailynews.com