The ancient city of Trinidad, in central Cuba, was honored with the visit this Wednesday of the distinguished American actor Danny Glover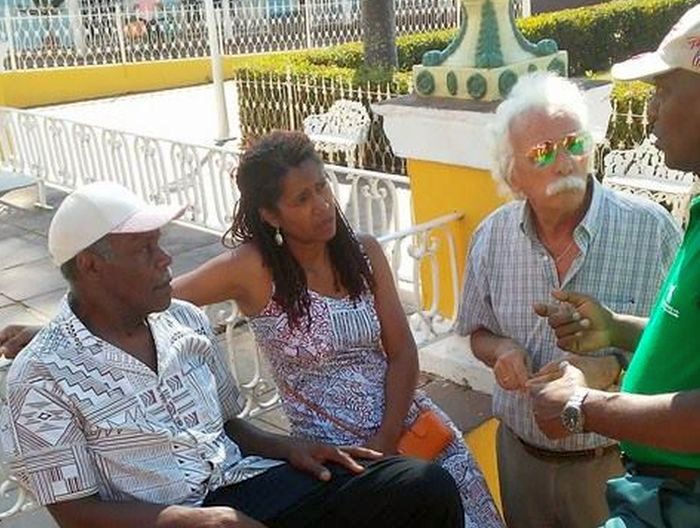 Moisés Rueda Zayas, president of the Municipal Assembly, gave the artist a cordial welcome on behalf of local residents, and wished him a pleasant stay in the third Cuban village, which will soon be celebrating its 503 foundation anniversary.
Danny Glover was invited to the Sociedad de Santa Bárbara (Santa Bárbara Society) where he attended a lecture on Afro Cuban religious traditions by researcher Gilberto Medina, and a performance of the Leyenda Folk musical group led by Renato Arrechea.
During his stay in Trinidad, Mr. Glover learned about the history of the Plaza Mayor and monuments like the Holy Trinity Church, built back in 1892.
At the conclusion of his visit, Danny Glover thanked the attentions received that brought him closer to local people, their culture, customs and legends.
(Taken from www.radiosanctispiritus.cu and translated by Escambray)