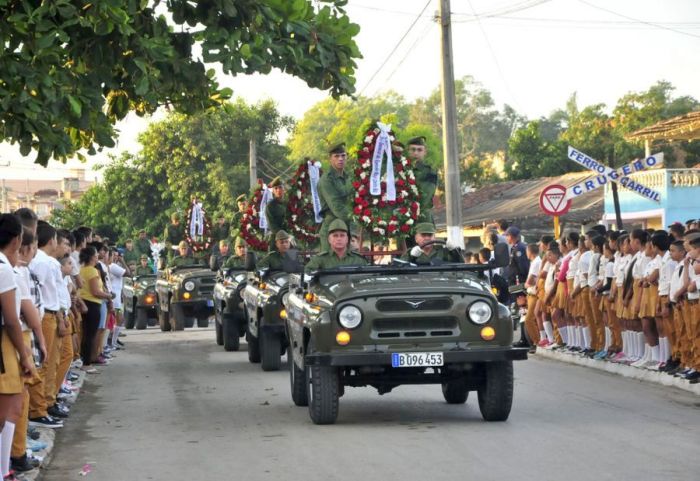 The relatives of the fallen in the fulfillment of their internationalist duty payed them tribute this morning in all the municipalities of the province of Sancti Spiritus.
In the capital city (Sancti Spiritus), the pilgrimage brought together workers, students and people in general who, after witnessing the traditional solemn ceremony, marched to the cemetery in what constituted a frank civic demonstration. Floral tributes on behalf of President Raúl Castro Ruz, the Association of Combatants of the Cuban Revolution (ACRC) and the Cuban people were placed at the martyrs' pantheon.
Osbel Lorenzo, president of the Municipal Defense Council in the territory, highlighted the importance of the date for the historical memory of the country and recalled that this December 7th, we commemorate the 121th anniversary of the death in combat of Antonio Maceo and his assistant Panchito Gómez Toro, born in this central Cuban region.
The commemoration was also attended by José Ramón Monteagudo Ruiz, president of the Provincial Defense Council; its Vice President, Teresita Romero Rodríguez; Antonio Cintra González, president of the ACRC; and Alexis Lorente, vice president of the Municipal Defense Council, together with the major authorities of the Ministry of Interior (Minint) and the Revolutionary Armed Forces (FAR) in Sancti Spiritus.