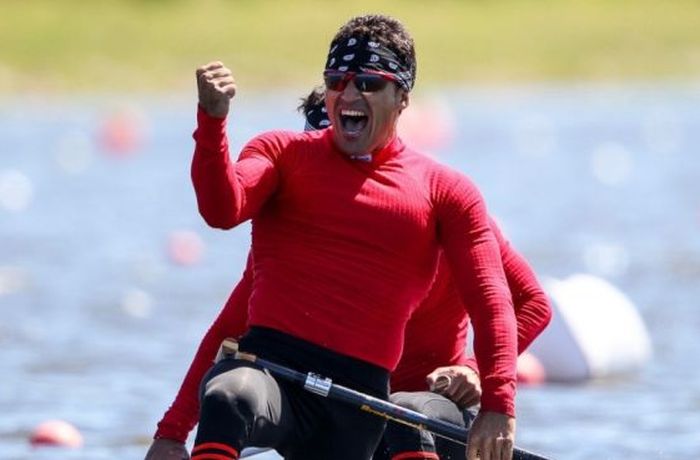 Serguey Torres twice reached the highest step of the podium at the 2017 ICF Canoe Sprint World Cup I, that took place in Montemor-o-Velho, Portugal

Like in his best days, Serguey Torres twice reached the highest step of the podium of Montemor-o-Velho, Portugal on Saturday. First with his partner Fernando Dayán Jorge, in the C2 1000, and then in the K-1 5000, the same distance in which he also won the gold two years ago.
This is considered a great result in the pair's first international competition since Rio de Janeiro Olympic Games, where they finished sixth.
Sancti Spiritus Serguey Torres Grabbed Gold Medal in Portugal
According to www.canoeicf.com, with this competition, the Cuban athletes began the new Olympic cycle since Torres plans to finish his career in 2020, in Tokyo. He is confident that his 18-year-old partner, Fernando Jorge, is the man to help him achieve it.
"This is the first time for us to make a medal, so it is very important for us as we prepare for the World Championships," Torres said. "Fernando is getting better every time, because he always wants to win a medal. I think I have more experience, and he has more improvement, for us to win a medal", he added.
Torres has won five medals at a World Championships level, the last in the C2 500 in Moscow in 2014, and he has also finished ninth, sixth and sixth at the Beijing, London and Rio Olympics. Tokyo is still a long way away, but the dream is alive for him.