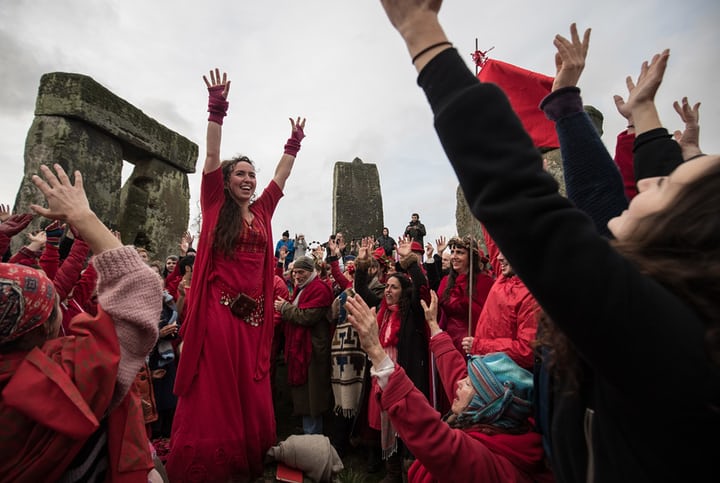 A crowd of people gathered at Stonehenge in Wiltshire to watch the sun rise on the shortest day of the year. Despite a forecast for cloud and rain, a large crowd gathered at the stone circle.
The winter solstice tends to be a quieter and gentler affair than its summer counterpart. The annual event marks the point at which the north pole is tilted 23.5 degrees away from the sun.
For pagans, this celebration is more important than the summer solstice, because it marks the 'rebirth' of the sun for the new year.
(With information and photos from theguardian.com).