The 5th Ibero-American Shooting Championship held in El Salvador could not have gone better for Sancti Spiritus athlete Eglys de la Cruz Farfán, the queen of the competition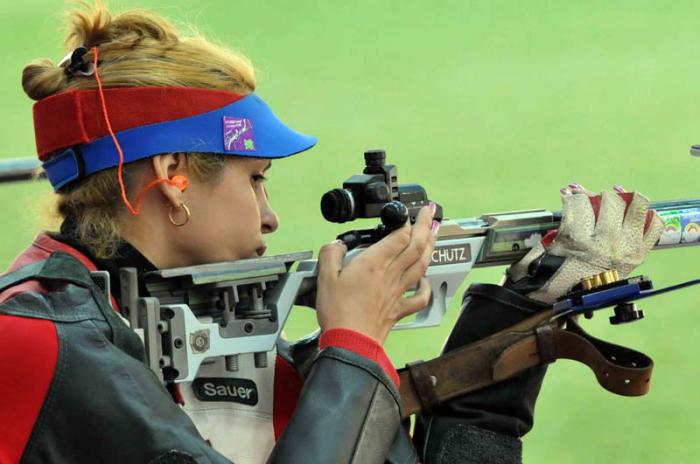 According to Julio Hernandez, national commissioner of the sport, in addition to the three gold and four silver medals that confirm her as top prize winner in these contests, de la Cruz has now set more than one record.
She won in the individual 3×20 rifle contest, setting a record of 446.9 points, and also in the team competition (693 units) in a discipline that made her the only female Cuban shooter to win an Olympic medal in Beijing 2008, where she was awarded the bronze medal.
She also set a record (1 216.2 points) in the team competition of the 50-meter field rifle, discipline in which she was second individually. She was also second in the 10-meter air rifle both in the individual and team competition.
In the closing of her presentations, de la Cruz had a tremendous first performance ever in the mixed discipline, in which she finished second in her duet with Alejandro Betancourt.
With the titles granted to her in this Ibero-American competition, Eglys de la Cruz now has 10 in this type of event, in which she has also got four silver and one bronze medals.