The Coppelia ice-cream shop of Sancti Spiritus has been re-opened after being submitted to refurbishment for almost four months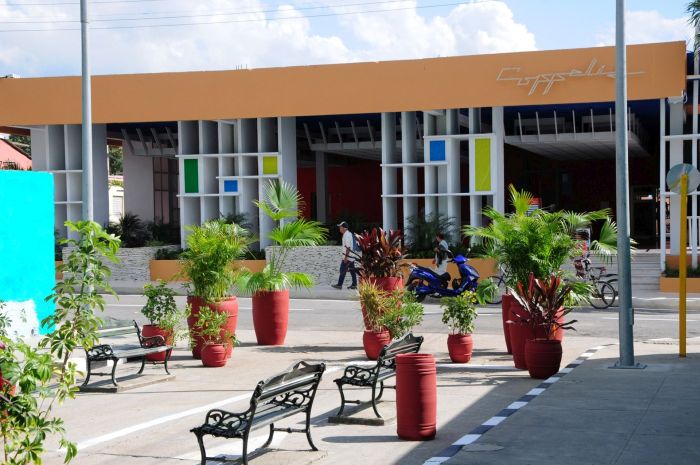 Like many other similar building in Cuba, this one was constructed many years ago, reason why it was in urgent need of change and restoration.
Since Coppelia —as it is best known among locals— it's the largest gastronomy center in town only dedicated to sell ice-cream, the idea of renovating it was warmly welcomed.
The place now shows a brightly colored image complemented with ornamental plants and a renovated environment, which undoubtedly contributes to enhance the beauty of the area.
Taken from The Village of the Holy Spirit
Photos: A. del Valle