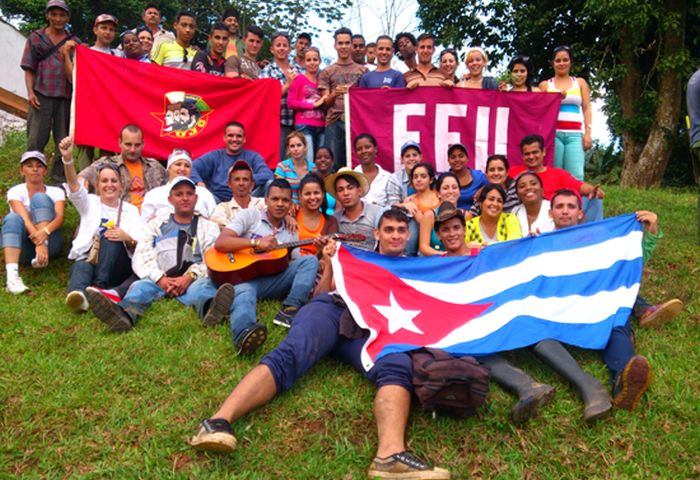 A hundred delegates from Sancti Spiritus will be participating in the Provincial Festival of Youth and Students to be held in this central Cuban territory next July
Isbel Reina Abreu, first secretary of the Youth Communist League (UJC) in the territory told Escambray about the significance of this gathering, considered as the most important step prior to the celebration of the world festival in Russia.
The participants were selected from over 1 500 proposals received from the youth committees taking into consideration both their path within the organization, and the results achieved in their work. The meeting will be also attended by several guest students and workers.
Reina Abreu also said that during the provincial meeting, the delegates that will represent Sancti Spiritus in the XIX World Festival of Youth and Students will be elected. On the other hand, all the participants will be integrated into commissions to discuss on issues such as peace, war and imperialism;education, science, culture, communication and technologies;employment, economy and sustainable development; and democracy and human rights.
Sancti Spiritus's Provincial Festival of Youth and Students, which was first held in 2013, will also have an anti-imperialist court while a Cuban intellectual will give a lecture on the influence of José Martí and Fidel Castro on the Cuban educational work.
The XIX World Festival of Youth and Students will be dedicated to the centenary of the Great October Socialist Revolution, the 70 years of the beginning of the WFYS celebrations, and will pay tribute to Fidel Castro, Ernesto Che Guevara, and Mohamed Abdelaziz.